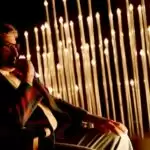 If you have noticed the last two decades of the Indian television industry, you might have understood how hosting quiz shows, judging dance reality shows, and hosting chat shows have become quite common among the actors and actresses of Bollywood. You can consider this way that after a Bollywood actor or actress achieves a feat in the film industry, they shift their focus to working on reality shows on the television.
Interesting television shows you must watch amid coronavirus lockdown
Just imagine how would Kaun Banega Crorepati be without the legendary actor Amitabh Bachchan? Would you even want to watch a weekend ka vaar episode without superstar Salman Khan? Isn't Ranveer Singh being hyper-excited about his new reality show The Big Picture? Would you want to watch a dance show with the jhalak of iconic actress Madhuri Dixit? Obviously, the answers are no!
Book portrays 20 years of Kareena Kapoor in Bollywood
These reality shows wouldn't have so many seasons if it hadn't roped in the superstars of Bollywood and same way, these superstars wouldn't have got the fandom that it enjoys even now if they hadn't collaborated with the television reality shows. Money works for both! But it is more of fame and recognition that these superstars bring into the television shows that makes them a superhit and most-awaited among the audiences.
So, if the 21st-century trends are to be followed, the media, television, and film industry work hand-in-hand to attain the reach that it wants to. Like just imagine if a superstar appears on a television show and it goes unnoticed by the media, how will the large audience who don't even watch TV get to know. So, if you are planning for a career as an actor or actress, then know that you have to have good relations with all the 3 streams of the entertainment industry as the legends of the business have already paved the path for future stars!