Buying a vacation home is an extremely important decision that comes with large expenses. Once you've decided to go ahead with the purchase, the very next step should be nailing down the total cost and determining whether you have the budget to afford it.
Financing your vacation home is a bit different from primary residence financing. Both the IRS and mortgage lenders treat your property differently according to how they classify it—as an investment property or a second home. In any case, we've outlined how one can afford a vacation home below.
Vacation home mortgages
If you're unable to buy a vacation home with cash, you'll need to take out a mortgage. Real estate hard money lenders are usually more fastidious with second home mortgages. This is because they consider them to be secondary to primary home mortgages, meaning that you'll have to pay your primary home mortgage before your vacation home mortgage if you go into foreclosure.
It's important to remember that you cannot take out government loans, like USDA, VA, and FHA loans for second homes or rental properties.
In order to be eligible for a vacation home mortgage, you'll need:
A DTI (debt-to-income) ratio below 41%: You can calculate your DTI ratio by dividing your monthly debt amount by your gross monthly income. This ratio basically gives mortgage lenders an idea of your financial safety net and your debt, which tells them whether you'd be able to repay your loans in unforeseen circumstances.
A healthy credit score: Having and maintaining a good credit score is never a bad idea, but it's even more important when purchasing a vacation home home. It's advisable to have a credit score of 620 or above, as a person with a higher score is more likely to qualify for a standard home loan with lower interest rates.
Cash reserves: Money lenders might also take a look at the amount of cash you have tucked away. Individuals with a growing IRA, a college fund, an emergency fund, and a savings account are more likely to receive a vacation home mortgage than those with little cash to their name.
Investment property mortgages
Investment properties generally require higher down payments, higher interest rates, and tougher qualifications than second homes. This is because lenders consider investment properties to be riskier, as you're more likely to leave a house you don't reside in than one you do when you face financial trouble.
Second home mortgages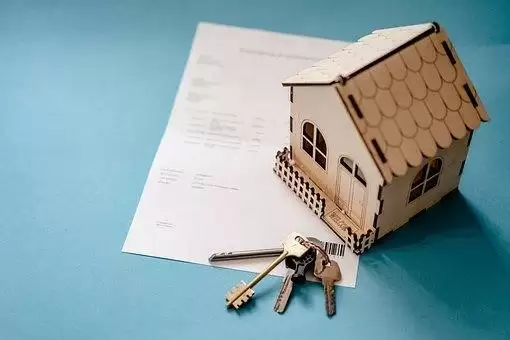 Second homes generally require lower down payments and receive better interest rates than investment properties.
Your second home should be at a distance of at least 50 miles from your main residence, while an investment property should be less than 50 miles away. This is because you're not likely to spend your vacation in a home that's so close to your primary residence.
If you're dishonest about your intentions, you might be charged with occupancy fraud.
Renting or buying?
It's advisable to take some time and think about buying a vacation home before you make your purchase. If you've made up your mind about owning a second home, try renting a house in the same area for a few months to determine whether maintaining two residences is something you can manage.
If you're still undecided about buying or renting, consider these benefits of renting a vacation home:
Renting a house for a few weeks in the summer is more pocket-friendly than buying a second home that you might only reside in a few times every year.
Purchasing a second house requires a regular investment of money and time, while renting a home is a short-term commitment.
Renting allows you to vacation in different places every year.
Conclusion
Purchasing a vacation home is an incredibly personal decision that only you are fit to make. If you decide to go through with the purchase, make sure you contact someone you trust for your financing.