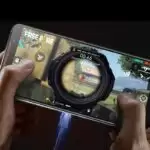 Are you a game lover? Do you want to get more excitement and thrill while playing games on your phone? Make it possible by getting the best gaming phones under the best deals.
On this page, we will talk about the top 5 best gaming phones, giving the next level of thrill in your game. In India, there are many smartphone companies that feature advanced specializations in the phone. Let's get what the five best gaming smartphones in India are-
Read also: Elevate your gaming experience with all-powerful iPad mini
One Plus 9 pro
One plus 9 pro comes with long battery life with a dynamic range controller. Its processor is mind-blowing, and fast touch response with high quality of voice range comes intending to amplify the gaming experience. Your eyes will get less affected by its ultra-rays as it displays HD video.
Screen size-6.7″(1440×3216)
Ram-8 GB
Battery-4500MAH
Camera-48MP+8MP+50MP+2MP+16 MP
Processor- Octa-Core
Price- Rs. 60,999
2. Vivo X70 pro
Vivo X70 pro gets a 4500 mAh battery unit with 55W fast charging, which helps you to play for a long time. You don't have to waste time charging your phone. The phone also has a 48MP ultra-wide lens with a Gimbal stabilization system. Its display gets a 120Hz fast refresh rate and 240Hz touching sample rate.
Screen size- 6.78″(3209×1440)
Ram -12 GB
Battery-4500 MAH
Camera- 50MP + 12MP + 12MP + 8MP
Processor- MediaTek Dimensity 1200
Price- Rs. 46,990
3. Asus Rog Phone 5
The phone has metal glass construction measuring 10.29-millimeter thickness and 238 gm weight. The phone has a 144 Hz screen refresh rate of 300 Hz, touching sample rate with a full HD screen. Asus Rog phone 5 offers a high-quality display that enhances your mindset on playing games. You can feel the game and give your best performance in it.
Screen size- 6.78″ ( 1080×2448)
Ram -12 GB
Battery-6000mAh
Camera- 64MP + 13MP + 5MP
Processor- Octa-Core
Price- Rs. 49,999
4. MI 11 Ultra
MI 11 ultra measures 8.4 millimeters thickness and 234 gm weight. It is IP68 certified, which is resistant to dust and water ingress for 1.5m for upto 30 min. Its processor is too fast, and the display is full HD. The storage is also good, so you can install any kind of game with high-speed downloading.
Screen size-6.80″(1440×3200)
Ram- 12 GB
Battery-5000mAh
Camera- 50MP + 48MP + 48MP
Processor- Octa-Core
Price- Rs. 69,999
Read also: 5G will revolutionise future of online gaming: Experts
5. iQOO 7
If you are a game lover, but your budget is low, don't worry. This phone comes within your budget. It's a cheap phone with a high-quality gaming mode. It comes in a thick and slim body with an HD display. It is powered by a Qualcomm Snapdragon 870 processor with an octa-core CPU.
Screen size- 6.62″(1080×2400)
Ram- 8GB
Battery-4400
Camera- 48MP + 13MP + 2MP
Processor- Qualcomm Snapdragon 870
Price- Rs. 29,990
Conclusively, all the above phones will give the next level of gaming experience. All these phones are designed for playing games to increase the excitement level of gaming among people. You can choose your best by comparing the features and price.