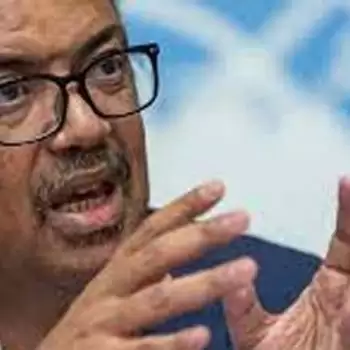 Geneva: The World Health Organization, facing pressure from donors, said an independent investigation into allegations of sexual abuse in the Democratic Republic of the Congo (DRC) against WHO aid workers should issue findings by the end of August.
A report by the Associated Press news agency earlier this month said internal emails revealed that the WHO's management was aware of sexual abuse claims in the DRC in 2019 and was asked how to handle it.
WHO Director-General Tedros Adhanom Ghebreyesus told the organisation's annual ministerial session that some states were frustrated by the pace of the inquiry. The allegations "undermine trust in WHO and threaten the critical work we are doing", he said on Friday.
The independent commission set up its base in Goma in March and hired an investigative firm that began field investigations in early May, Tedros said.
Despite security challenges in DRC's North Kivu region and volcanic eruptions in the past week, he said: "The team is doing its best to complete its work in time for the commission to deliver its report by the end of August 2021".