Atul Chandra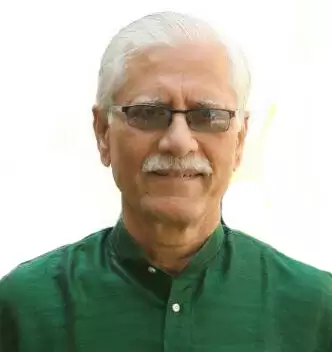 No matter how many letters of appreciation Chief Minister Yogi Adityanath may garner for his efficient handling of the pandemic, people will only remember visuals of bodies of suspected Covid-19 victims floating down the river Ganga. Photos of men pulling out shrouds from bodies buried in sand along river banks will also have a greater recall value than ads extolling Yogi in newspapers and on television. Both the visuals cannot be erased from the minds of the people soon. The failure of the government in facing the deadly second wave was all too evident.
That the Yogi model of fighting Covid-19 fell flat in comparison to the Varanasi model created by Arvind Kumar Sharma, a Gujarat cadre IAS officer close to Prime Minister Narendra Modi is now being much talked about. When several districts of Uttar Pradesh were reeling under shortages of oxygen, hospital beds and medicines and bureaucrats were allegedly busy hiding actual counts of positive cases and fatalities, one district—Varanasi— stood out for its handling of the crisis.
The contrast was stark between the state capital and the prime minister's constituency where Covid curve was flattened with timely medical assistance to the people.
The Kashi Covid Response Centre with a staff of 20 operating an equal number of telephone lines in shifts was said to have been better and more efficiently managed than the CMO and the district magistrate's Covid centres at Lucknow. Why couldn't Team 11 or Team 9 replicate the Kashi model in Lucknow, Prayagraj and some other districts which were badly affected by the virus? The Kashi model, it is learnt, strengthened primary and community health centres. After the virus began spreading in villages, mobile units were deployed to help villagers.
The chief minister's perceived failure was glaring not only in Covid management but also in upsetting BJP leaders who voiced problems being faced by people in their respective constituencies. Yogi's biggest mistake has been the sidelining of Deputy Chief Minister Keshav Prasad Maurya who had helped win the 2017 elections as party chief in UP. Maurya was given little leeway to function without being watched.
The distressing state of affairs, along with disquiet in the party, led the BJP and the RSS top bosses to recently put their heads together to devise a damage control plan as UP will go to poll in about eight months time. Significantly, Yogi and party's state unit chief Swatantra Dev Singh were not part of the meeting which was attended by Prime Minister Narendra Modi, RSS chief Mohan Bhagwat, general-secretary Dattatreya Hosabale, party President JP Nadda, Union Home Minister Amit Shah and others.
Sharma, who took voluntary retirement, before being elected to the state legislative council, is now likely to play an important role in UP politics. Unconfirmed reports said that Maurya may return as party president to win Backward classes who voted for the Samajwadi Party in the Panchayat elections.
After the death of Chetan Chauhan, Kamal Rani Varun and Vijay Kashyap, there is scope for three legislators to join the ministry. Arvind Sharma is most likely to be one of them. If at all he is inducted, he will replace Maurya as Deputy CM. For the chief minister who is no pushover, that could be a warning signal. In the meantime the media are busy speculating about what's going to happen and when.