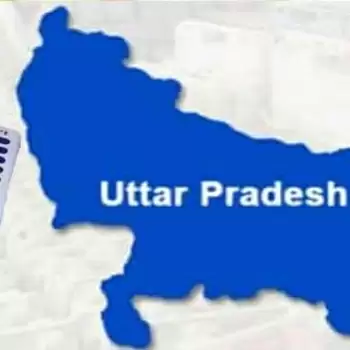 By : Shashank Suresh
With less than a year left for Uttar Pradesh Elections, the state is gearing up to enter the campaigning phase with major parties in the state gearing up for preparations on how to go ahead. Legislative Assembly elections will be held in Uttar Pradesh from February to March 2022 to elect 403 members of the Uttar Pradesh Legislative Assembly.
Major Parties
Uttar Pradesh has the largest number of seats in the State Legislative Elections (403), followed by West Bengal (294). Hence, focusing and preparing for the elections is a very important task for all the parties at hand.
While multiple parties are eyeing their chances on a possible win, the major contender seems to be Yogi Adityanath led BJP. Yogi, who's the incumbent Chief Minister has a big responsibility ahead. Uttar Pradesh is considered to be one the most important states from a political perspective, with winning considered crucial to have an upper hand on the National Elections scheduled to be held in 2024.
The second is Samajwadi Party, lead by Akhilesh Yadav (who was the previous CM from 2012-2017). The Samajwadi Party has other parties under its alliance. Rashtriya Lok Dal, led by Jayant Chaudhary, and Mahan Dal led by Keshav Dev Maurya. Together, they'll be eyeing to shift some of the voters from BJP and hoping to be victorious.
The Bahujan Samajwadi Party (BSP), led by Mayawati, who has served as Chief Minister of Uttar Pradesh four times, is the other significant competitor. Mayawati's term has been met with both praise and criticism. She is revered as an icon by millions of Dalits across India, who refer to her as Behen-ji (sister). Her fundraising efforts on behalf of her party have been lauded, and her birthdays have been frequently observed by her followers. The increase in her wealth, as well as that of her political party, has been criticized as evidence of corruption.
UP Panchayat Elections
The Panchayat Elections in Uttar Pradesh were held recently. There are three levels to the system. Gram panchayats are the first tier, with 58,176 in Uttar Pradesh. Each gram panchayat elects 1 gram pradhan as well as gram panchayat ward members, totaling 7.32 lakh positions. Kshetra panchayats, which are at the development block level, constitute the second tier. There are 826 kshetra panchayats in Uttar Pradesh, with an average of 8-10 per district. In Uttar Pradesh, each kshetra panchayat has an average of 80-90 wards, for a total of 75,852. These ward representatives are also directly elected. The third tier comprises Zila panchayats, at the level of districts. UP, therefore, has 75 Zila panchayats, which are divided into a total of 3,050 wards. Members of these wards, too, are directly elected. Ward members of kshetra panchayats and Zila panchayats within their jurisdictions elect the heads of the 826 kshetra panchayats (locally known as block pramukhs) and 75 Zila panchayats (Zila panchayat chairpersons).
The results of the polls
Slightly under 13 lakh candidates were running for 8 lakh positions, including 3,050 Zila panchayat wards, over 75,000 kshetra panchayat wards, and more than 7 lakh gram panchayat wards.
Candidates do not compete based on their political affiliation. This time, however, the state BJP announced a list of candidates for the 3,050 Zila panchayat ward member seats for the first time. It claims to have sponsored candidates who have won over 900 seats, implying that BJP-backed candidates have lost over 2,000 seats.
The SP claims to have won over 1000 seats in the election. According to reports, the BSP gained about 300 seats, while the Congress and AAP both got about 70. Independent candidates, who were not backed by any party but whose votes will be critical in the indirect elections for top positions, have won the most votes.
Implications for BJP
The BJP, which is mostly an urban party, has never directly entered panchayat elections and has largely shunned village elections. The setback comes after extensive preparations, which included the public announcement of the candidate list. While the BJP's losses in the majority of the 3,050 Zila Parishad seats may not be considered defeat in the eyes of the law, they will have harmed the party's confidence ahead of the Assembly elections. On the other hand, the election of Zila panchayat chairpersons, who wield enormous administrative influence, will continue to be anticipated.
Implications for SP
Samajwadi Party leaders boast about how many BJP candidates they have beaten, but they refuse to give actual figures. The party had not officially announced all candidates and had delegated support to the local cadre; in many areas, there were multiple active party members prepared to run. While the SP has made considerable gains, its next challenge will be to translate those gains into victories for Zila panchayat chairpersons.