Lifestyle Desk – Europe is indeed the best place for an International trip. There are millions of things to do and see that make your trip unforgettable. Thousands of travelers visit Europe every year and everyone has a list of what they would do here.
To make it easy for you, we have selected the best things you can do in Europe. These activities are a treat for you, you will get a bunch of unforgettable experiences.
Explore Sete Cidades & Lagoa do Fogo
Here you will see the mesmerizing beauty of the two lakes formed in the crater of the island of Sao Miguel. This is one of the most beautiful landscapes in Europe you will ever see. Don't forget to visit the thermal pools in the natural park of Caldeira Velha.
Ride with Santa's reindeer
This is magical, a ride with Santa's reindeer. Enjoy the little sleigh ride in the snow for a unique experience. You can also stay at the Santa Claus Holiday Village located near the Arctic Circle.
Self-time in Meteora
This is one of the most extraordinary places in the world and also a religious site. Discover the Orthodox monasteries built on rocks. You can hike the trail for a few hours to create beautiful moments with yourself.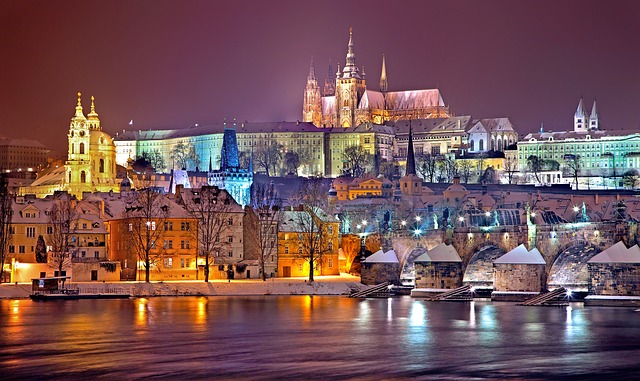 A romantic cruise on the canals of Amsterdam
Amsterdam is one of the most romantic destinations in Europe. And if you visit there with your lover then don't miss the chance to bike rides and boat trips. You can stay at the Hotel Pulitzer Amsterdam facing the Canal, here you will witness the perfect view of Amsterdam.
Discover waterfalls in Europe
The best way to spend quality time in Europe is to explore the Plitvice Lakes National Park located between two extraordinary cities. Here you can get the opportunity to explore nature. You can rent a car and take an unforgettable trip.
(Image/Pixabay)