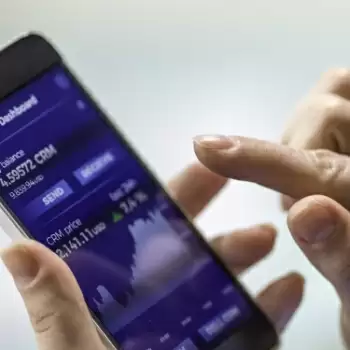 By : Dheeraj Upadhyay
Debt investors looking for safe & secure yields are having a tough time looking for investment avenues that can deliver healthy payouts at regular intervals amid this low-interest rate regime. Even the largest PSU bank SBI's fixed deposit (FD) won't fetch you more than 5.4% interest if you are not in the senior citizen's category. Meanwhile, equities are on boom and investors having a risk appetite are diverting their funds in equities for good returns. Even the conservative investors are now turning towards high dividend yield stocks in search of both passive income and stable growth in the long run to beat FD returns.
We have collated a list of 5 top PSU stocks after research from across sectors with sound fundamentals and a healthy dividend yield record.
1) Indian Oil Corporation (IOC)
IOC gave a total dividend of Rs 12 per share in FY21 resulting in a yield of 10.4% on the current market price of (Rs 115). IIFL expects the state-owned refiner will deliver better gross refining margins (GRMs) & marketing margins with increasing demand after the unlock and opening of the economy. Expectations are that the dividend payout to remain strong over FY22–23E as well.
2) Hindustan Zinc Ltd
A global commodities surge has helped the price and demand outlook for zinc and silver to remains bullish which would be beneficial for Hindustan Zinc. "We expect a good dividend yield of 9% CAGR in HZ volumes over FY21–23E, which can drive a 19% CAGR EBITDA," Angel Broking said. The stock comes with an attractive dividend yield of over 6%. Metal price recovery and low cost of production have boosted the Vedanta Group profit as well, the firm had posted an 85% jump in consolidated net profit of Rs 2,481 crore in the last quarter of FY 2021.
3) Oil India
In the coming months, Oil India's oil and gas production volumes are expected to recover from its five fields. The midcap PSU stock has given a dividend yield of 5.7%. Brokerages like Motilal Oswal have shown confidence and said that stock looks attractive with a strong dividend payout in the future of more than 50%. With a market cap of Rs 15,000 crore at present, the stock has given a return of more than 10% in the last month & 58% in one year.
4) Power Grid Corporation of India Ltd
The govt-run company is the largest power transmission provider in India with a market share of 85% in India's ISTS (Inter-State Transmission System) as well as in its inter-regional power transfer capacity. IIFL says the PSU's long-term growth story seems perfect since the investment in renewable energy & growth in power demand will generate the demand for transmission works. "Current valuations and 6% FY21E dividend yield remain attractive for a company with steady RoEs of about 17%," it said. The stock has given a return of almost 50% in the last year. The current dividend yield on the stock is around 5.7%.
5) Coal India
Growth catalyst of economy, Coal India remains attractively valued at this price with a dividend yield of 7.5%, "Coal India's profitability is likely to recover in FY22 due to improvement in realizations and recovery in demand," as per the research of Motilal Oswal. The stock of the state-owned coal giant has underperformed the benchmark indices with a return of 18% in the last year.