BuzinessBytes always aims to present encouraging stories for our readers. Today, we had an interaction with Indian mountaineer Bhawna Dehariya who with her journey will surely inspire all the women out there to follow their passions in life.
Q. From being born in a small village called Tamia in Madhya Pradesh to now being India's top mountaineer, share with the readers your success mantra?
A. The splendor of my dreams has now dwarfed almost all the odds I was facing in realizing them. I am a compulsive hard-worker and strong. If you are strong, things will steer success in your way. It does not matter you come from a small village or a cosmopolitan city, however, one has to face many challenges but they never let my resolve weaken.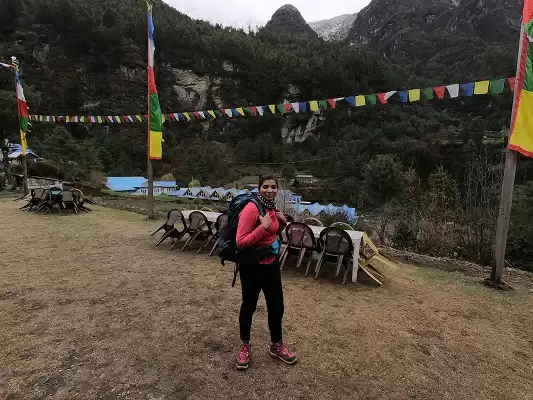 Q. Mountaineering comes with a lot of health benefits. It is said that the beautiful simplicity of hiking in nature helps you to live in the moment. Now as the whole world is dealing with the coronavirus pandemic, can you list your mountaineering experiences that can inspire our readers to accept the present as it is and keep moving forward in life?
A. In simple terms, mountaineering is an adventure sports activity. However it is very tough to do it, you need to be strong from within and have an attitude that you can do it. You have to scale difficulties. Coronavirus pandemic is real so are the difficulties of a mountaineer. And, when you decide to summit the tallest peak of the world, such difficulties and challenges become harder and come without warning. But you have to be prepared for every eventuality. It needs a proper strategy, a cool mind, discipline, etc. But above all, you need to put personal safety and the safety of others on top priority. You cannot scale Mount Everest without gear. Similarly, you cannot tackle a deadly disease like Covid-19 without safety gear. If you follow discipline, care for the lives of others you obviously develop an attitude to survive and fight in life be it climbing a mountain or fighting a pandemic.
Q. Your real-life story is very encouraging as you followed your passion of being a mountaineer since your childhood and made your dream come true. Do you think if a woman decides to achieve something in life, she definitely can, no matter what? Share how you overcame various struggles that came your way to reaching where you are today.
A. If I am to bundle up all experiences of my childhood careless days, I would say a larger part of our society still think women cannot do great stuff. Most people feel wounded if they see a woman daring to do something odd. I might have bruised many egos, yet I had decided to move forward. First of all, a woman need is support from her own family to realize her dreams. It is a necessity and then society comes forward to standby her. My family has supported me a lot and it triggered a can-do attitude in me to conquer difficulties. Where there is a will, there is a way.
Q. You currently serve as the vice president and brand ambassador of a national level social enterprise Jan Parishad along with climbing summits of the tallest mountains all over the world. Tell us how do you ensure a healthy work-life balance.
A. As I said earlier, a mountaineer has a plan, a strategy, and discipline. I follow strict discipline in life to iron out shortcomings. So the workplace cannot be an exception for maintaining discipline, strategy, and plan.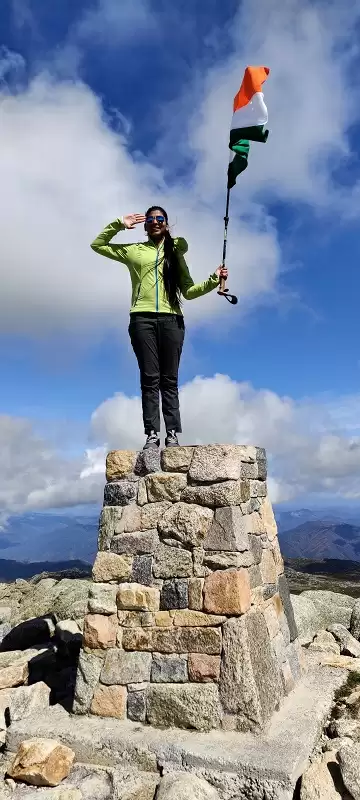 Q. There is a new learning opportunity every time one goes to the mountains as they provide a real-world training ground to mountaineers. Your life and professional lessons you learned from mountaineering.
A. Climbers need to learn, wake up, and understand that scaling the tallest peak like Everest is extremely risky, even can be fatal.
Some icefalls are notoriously steep and treacherous part because large pieces of ice can easily become dislodged without warning and can claim your life.
As a climber, I need to stop believing that Sherpas, rescue helicopter, or an extra supply of oxygen will save us. There are many risks and the risk of avalanche is always there. In case of doubt, we descend. This is the best and only option available because Everest is going nowhere it will always be there if you survive. So what I have learned is that life is the most precious and important and hence one has to stay safe and consider the safety of others on priority. You may be surrounded by trophies and medals might be stacked up along the living room shelves but many things still remained uncertain. That's what I have learned.