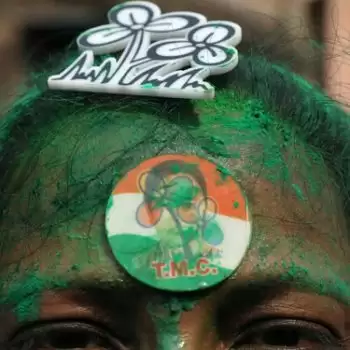 Atul Chandra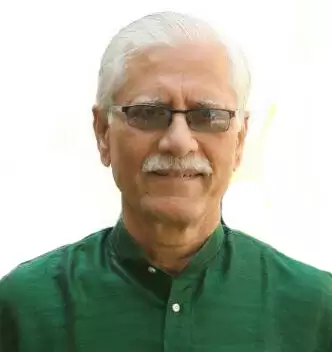 Of the five states that went to polls West Bengal and Kerala threw up results which proved how wrong Exit polls can go. Some pollsters gave Mamata Banerjee a slender edge others predicted a lead for the Bharatiya Janata Party. People of the state voted for the Bengali pride to prevent outsiders from trampling the state's syncretic culture by pitting Hindus against Muslims. Dilip Ghosh, BJP's state president, went to the extent of questioning Goddess Durga's lineage as opposed to Lord Ram's known ancestry. The ploy backfired on the BJP and how. The party fared badly in the Hindu dominated Purulia, Jhaadgram, Bankura, East Midnapore and West Midnapore districts which have close to 90 per cent Hindu population. If this was a strong rebuff to the politics of religion and jumlas, then all AIMIM candidates losing their deposits is a stronger repudiation of communal politics.
Prime Minister Narendra Modi and Amit Shah combine had made West Bengal elections a prestige issue. The Election Commission blatantly danced to the BJP's tune to ensure victory for the party but failed. The end result, some would say, is Mamata's defeat from Nandigram. How mistaken they are. Mamata played for the match and not a point. Khela hobe she said and she emerged the winner. "Didi, khela shesh hobe, vikas aarambh hobe," Modi slammed Mamata. The game was over but for the BJP. Now it has to be seen how long the BJP will take to start its favourite "khela" of grabbing power through back door, the way it did in Goa, Manipur and Madhya Pradesh. There will be no dearth of Brutuses hungry for money and ministerial berths. One hopes that the BJP won't drive the proverbial final nail by undermining electoral politics in that manner.
With this unbelievable performance Mamata may emerge as the fulcrum of opposition unity minus the Congress at the national level. By clinging on to the Gandhis the Congress has made itself irrelevant anyway. Pinarayi Vijayan, the Kerala Chief Minister who created history by leading the Left Democratic Front to power for a second consecutive term in the 40-year history of Kerala, has shown his inclination for a national grouping minus the BJP and the Congress. Incidentally, the BJP tried some of its dirty tricks in Kerala too where Yogi Adityanath, like a broken record, was warning Keralites against "love jihad". Yogi should realize that he cannot go on winning elections for the BJP using a hackneyed formula. On the contrary he should share the blame along with BJP's other star campaigners for the defeat of Metroman E. Sreedharan, who nurtured dreams of becoming the chief minister.
Already facing its toughest test because of mishandling of the pandemic, the election results have come as a double whammy but the party's communal strategy is unlikely to change even if it means losing Uttar Pradesh in 2022.