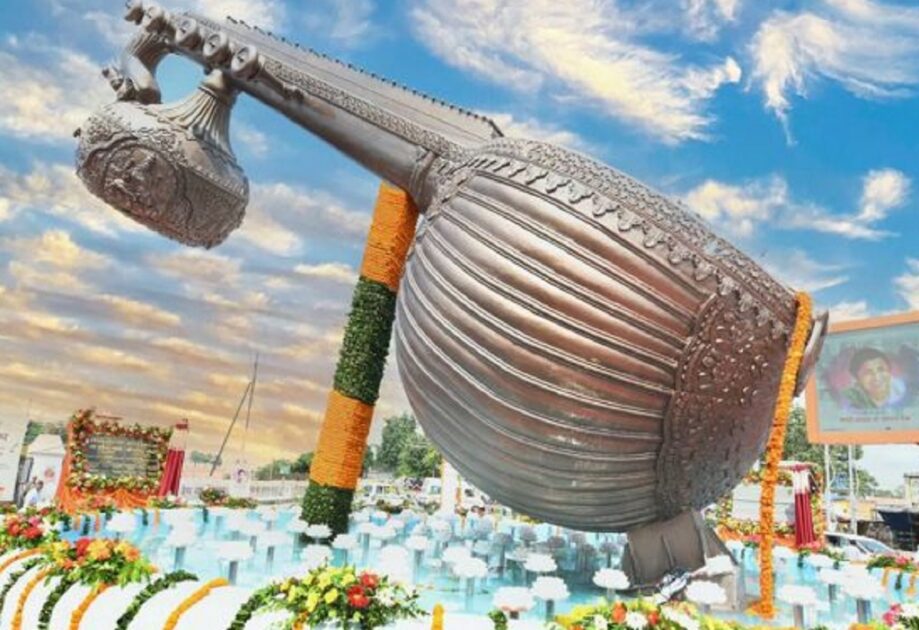 Lifestyle Desk – Ayodhya has another major tourist attraction after Ram mandir which is Lata Mangeshkar Chowk. It become popular between both locals and tourists. It is constructed by the Uttar Pradesh government to honor the legendary singer Lata Mangeshkar.
It was inaugurated by PM Modi virtually on September 28, 2022.
The Lata Mangeshkar Chowk is constructed with red sandstone, and at the center, you can see a huge veena. Veena is an important Indian classical music instrument of Goddess Saraswati. Also, there is a small tank where 92 white marble lotuses symbolize the 92-year life of Lata Mangeshkar.
It is situated on the road leading to Faizabad and connects the Saryu Ghat (Naya Ghat) on one side and the Ram Path. It is a new selfie spot for the city, people stop here and take pictures.
Ram bhajans by Lata Mangeshkar play on speakers and people take pictures before leading to their journey. The chowk is in the heart of Ayodhya.
Here you can take some pictures and then can visit Ram temple and attend the aarti at the Saryu ghat (Naya Ghat) in the evening. This will make your trip amazing.