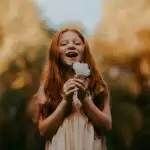 Count Your Blessings
The year 2021 has been a difficult year for me. It started on a gloomy note like it did for all of us and then came the second wave and marked the beginning of the most stressful time that I have seen in my lifetime. Never had I seen my city come to a total standstill. The eerie silence was broken by eerier noises of sirens.
During this unfortunate time, I was also like thousands of others looking for a hospital bed with oxygen support. Despite being unwell would set out with a small tanker in the car to check on from one hospital to another.
Read also: Try a little harder
However I did have a small silver lining at this time. The support from the extended family and friends that had lost touch rushed to the rescue. Growing up, I had got a little distant from my cousins. While we all have fond memories of spending each summer and winter break together and that of countless picnics, video games and sneaking in to buy a banta and sharing it… Life took over. Some got married and moved cities and countries and we all were content just being a part of the family Whatsapp group!
COVID-19 changed that. Irrespective of their demanding jobs, they joined me in my hunt for a bed in every way possible. Also, helped us find oxygen till we were able to secure that bed. Whether it was to call each hospital to go there physically, they were all doing their bit without the planner in me having to divide any chores. Someone would drop food; the other would drop medicines, making sure that I could focus 100% on the hunt!
And yes the persistence paid off. We did manage to secure a bed. Actually two and then had to let go of one of them. More than that, my brother who was battling COVID-19 managed to pull through and made full recovery in a week's time. While we physically healed, the mental healing took even longer and even in that the support of the extended family helped immensely.
Read also: Can Cigarette Smoking Burst Your Stress? Think again!!
We are again in that same zone, where every other person is turning positive and I can't help reminiscing about that time all over again and be grateful for the support and my blessing. But even during this time, I am making a constant effort to remember not just the pain and the anxiety but also the love and support. We all feel that we have the most dysfunctional family but sometimes it takes a crisis to know how functional we all can be.