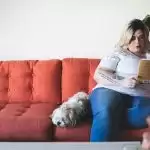 Fit, Active or ..Unaware ?
Most of us can recollect our grandparents telling us about the hardships they underwent on daily basis, when technology and facilities were scarce.
Their real-life anecdotes about walking/cycling kilometers to reach school or workplace, playing all day long in green grounds with their friends and siblings, doing multiple household chores and then sleeping sound at night without AC.
However, when we look around all we see is a completely contrast generation of couch potatoes, who have their eyes glued to their mobile screens. From study to games, food and friends everything they need is right there. And this is not just the case with kids, it holds true for pretty much everyone these days.
Physical inactivity has been recognized as a major global health issue as per WHO. A study published in The Lanchet stated that physical inactivity has affected world so adversely that its impact on global health can be considered as harmful as smoking.
Physical inactiveness is one of the major risk factors for non-communicable diseases (NCDs) and NCDs contribute to 2/3 of the world's death. Physical inactivity increases the risk of – coronary heart disease, untimely death, obesity, high blood pressure, type 2 diabetes, metabolic syndrome, breast and colon cancer and it is one of the major causes of depression.
One must also know that physical inactivity and physical fitness are not the same thing. Physical fitness, which is very essential for healthy living stands a rung higher. One can work towards physical fitness once they have gotten over the stage and struggles of physical inactivity. (In this article we will discuss physical inactivity, covering physical fitness in the continuing article.)
Modern lifestyle has constantly been pushing people towards physical inactivity. Some of the major reasons which have contributed to its rise are – long hours of desk job, dearth of personal time, fast pace urbanization resulting in reduced spaces for outdoor activities, Mobile/video games/ TV turning into major recreational modes. In the last few months COVID-19 has further added on to this problem by limiting scope of activities for people.
It might surprise you, that according to a report by Indian Council of Medical Research (ICMR), around 54.4% people in our country are physically inactive and less than 10 % engage in recreational physical activity. Even more daunting is the fact that this problem is not merely limited to adults. A study by WHO clearly shows that India ranks 8th in physical inactivity among adolescents.
Problem is that most of the people are not even aware that they fall in the physically inactive category. For an adult to be physically active WHO recommends at least 150 minutes of moderate aerobic activity or 75 minutes of vigorous activity through the week. Considering this criterion you can well evaluate yourself.
Getting over physical inactivity is not difficult. It can be achieved with basic lifestyle changes and mindful habits. However, persistence plays a key role. It takes determination and everyday motivation to push an inactive body and mindset from one stage to other. So, one should focus on moving ahead each day, no matter with how tiny steps.
The main focus while battling physical inactivity should be on minimizing the sedentary behavior. Sedentary behavior includes waking activities during which energy expenditure is less than 1.5 metabolic equivalents (METs). Sitting and lying activities (not sleeping) come under this category eg -driving/travelling, watching tv, reading, computer or desk work etc.
By including following or similar activities in routine one can minimize physical inactivity – stretching, walking, participating in active domestic household chores, taking stairs instead of lift, taking breaks in between sedentary working hours, practicing fast paced breathing exercises, engaging in active outdoor recreational activities, sitting straight instead of lying and doing brisk hand and leg movements while watching TV.
So, get up and get moving.