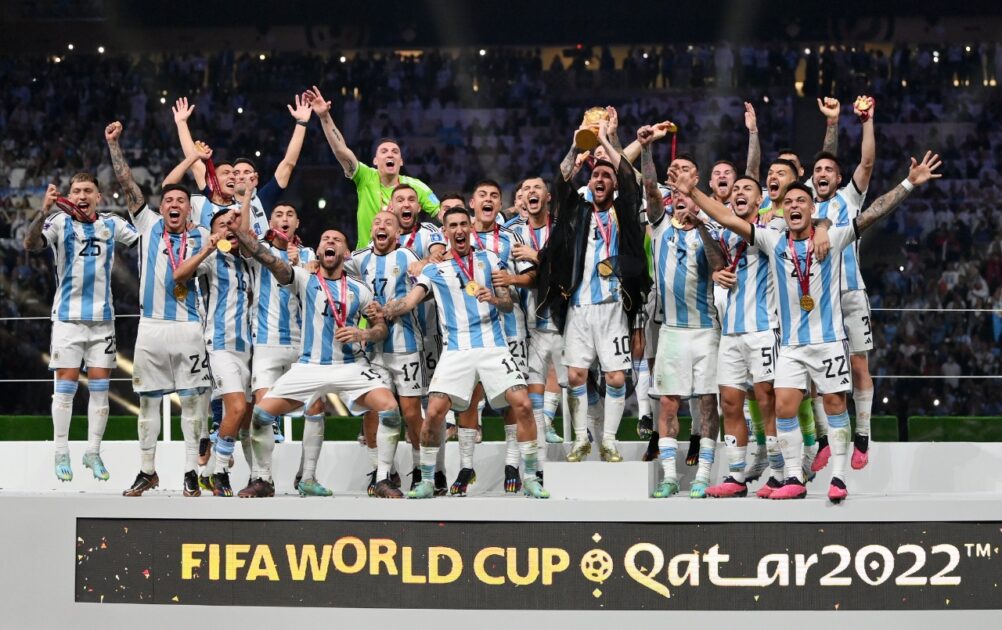 By – Vivek Singh
The fourth goal of the penalty shoot-out came finally remarked it as a night to be remembered for years to come in the history of Argentine football. It was a moment of moments to cherish for the legendary center-forward Lionel Messi in his professional football career of almost two decades.
Notably, Saudi Arabia's coach predicted the win of Argentina when his team defeated the latter in their tournament opener of the FIFA World Cup 2022. The La Albiceleste repeated the feat they achieved 36 years back in the year 1986 under the captaincy of former legendary mid-fielder Diego Maradona.
It is also the third title for Argentina in the 22 editions of the FIFA World Cups after the previous World Cup wins in 1978 and 1986. Apart from this, it is also the most coveted trophy that is awaited by Messi.
Talking about the action of the historic final night between Argentina and France, it was completely an action-packed thriller, thanks to the brilliant hat-trick from the star center-forward Kylian Mbappe. The 23-year-old has become only the second player to register a hat-trick in the final of a FIFA World Cup.
A lead of 2-0 they got only in the 36th minute of the match. It all started for Argentina with a penalty-converted goal from none other than the skipper Lionel Messi himself. Subsequently, just after 13 minutes, senior winger Angel De Maria came up with a stunning goal in the 36th minute of the match.
Messi's men managed to maintain this lead almost till the end of the match, but Kylian Mbappe turned the tables in favor of France by scoring two consecutive goals within a time period of only 3 minutes from the 80th of 82nd minute of the match.
Later on, Messi scored another stunner for Argentina in the extra time but it was also equalized by Mbappe. Taking to the penalty shoot-outs, Argentina surpassed the defending champions and won the match by 4-2 to lift the title for the third time.