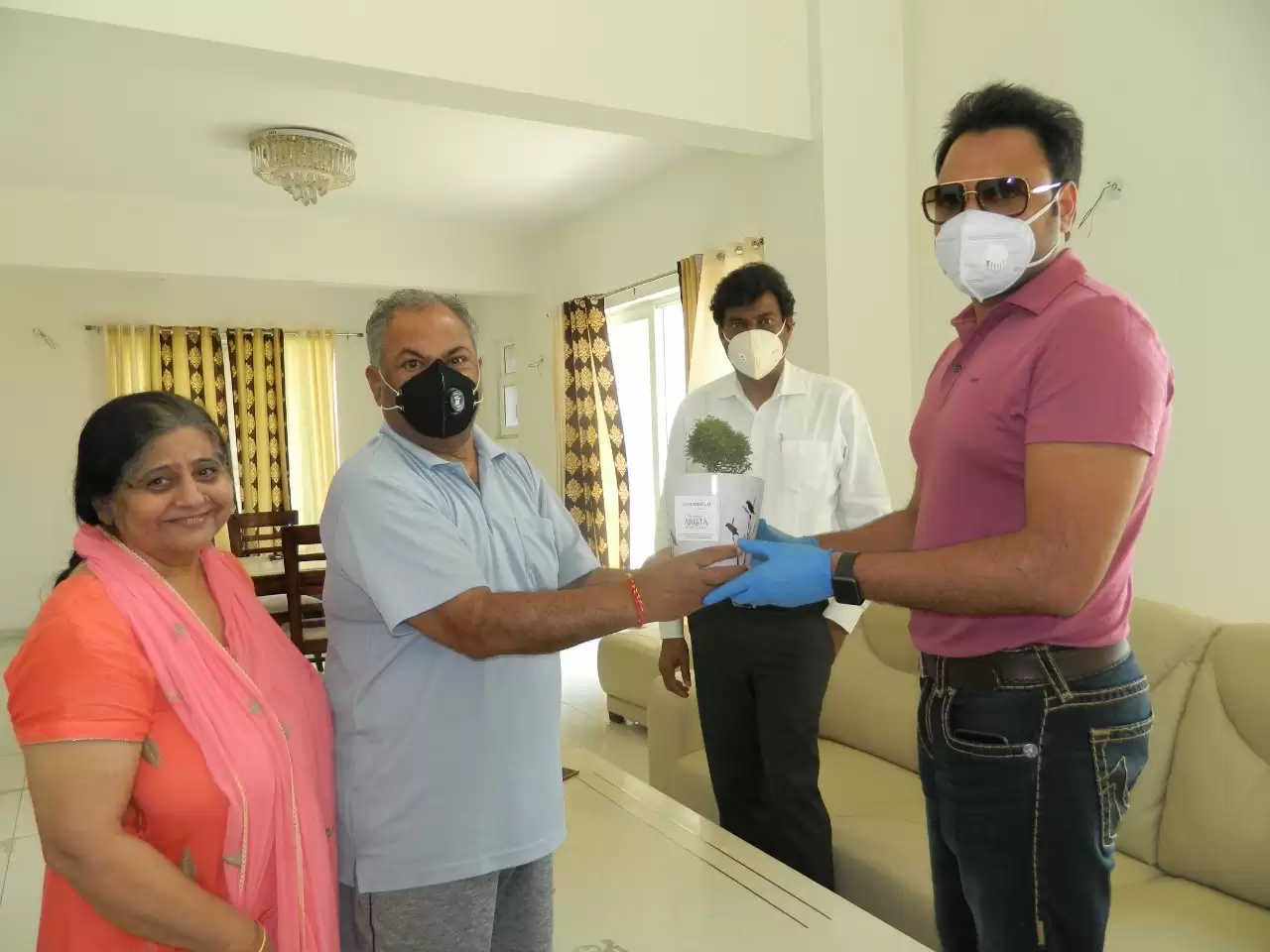 Noida: The society management team of The Grand Arista, Sector 168 Noida, as a part of their CSR initiative planted saplings with their residents. The authorities not only distributed the saplings as a token of positivity and goodwill but also made them aware about the practices that can be encouraged for a cleaner and better environment. Residents were also educated on the increasing deforestation and poor air quality index. All residents pledged together to safeguard the trees around and plant more and more saplings for maintaining the greenery. Social distancing norms and precautions were ensured as this activity was carried out.
Sunworld Group believes in the philosophy of 'Live Green, Love Green and Be Green'. They understand that the mankind owes a lot to the nature for its resources and it is high time that humans become cautious of their interaction with the environment. The current pandemic has been an eye opener where nature has started healing itself, and the Sunworld Group wanted to do their bit in making environment pleasant for the coming generations.
Sunworld Group's CEO Vijay Verma and Promoter Rahul Chaudhary personally spearheaded the entire initiative and interacted with the residents during this activity. They were happy to witness the same kind of enthusiasm and will to nurture a better environment in all the residents that were present during this activity. The residents also appreciated the humility and positivity behind this initiative, and appreciated being part of such a noble effort. 
Dr. Rahul Chaudhary, Promoter, Sunworld Group said, "It is the purity of nature that gives us a direction for healthy living. I request all that we must plant a sapling for celebrating this day. These plants will be there taking care of all of us and our coming generations."