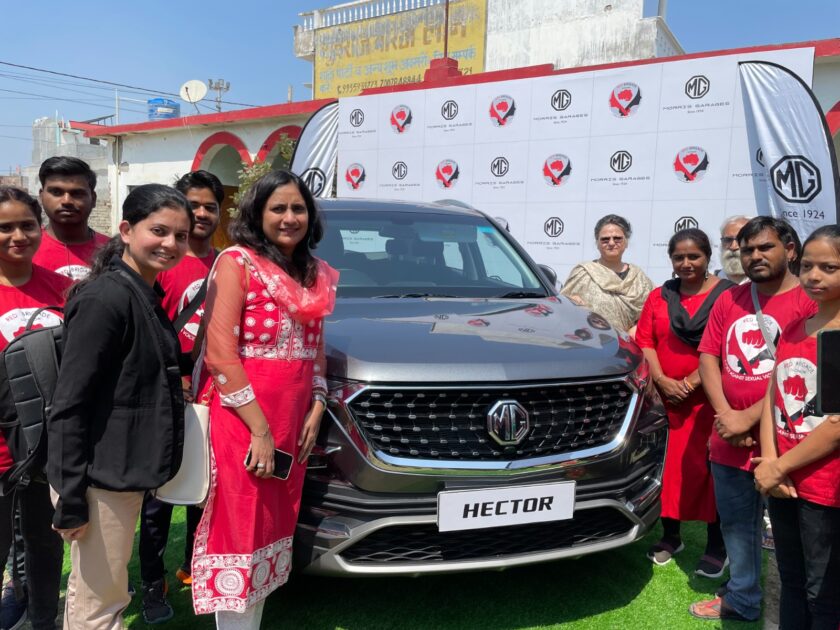 Carmaker presented Hector SUV to the NGO to strengthen its operations
The Hector SUV will help Red Brigade reach the remotest locations of Lucknow
Lucknow: March 23, 2023: MG Motor India today announced that it has extended its support to Red Brigade, a Lucknow-based NGO engaged in women's rights. The carmaker will provide the NGO with its SUV, the MG Hector to transport the NGO's team members and volunteers to various locations across Lucknow and nearby areas. The event was graced by Ms. Renuka Tondan, Director, Amren Foundation and Mr. Sandeep Pandey, Co-founder, Asha for Education.
The car was handed over to Ms. Usha Vishwakarma, the founder and head of the NGO, by Ms. Mausam Joshi, on behalf of MG.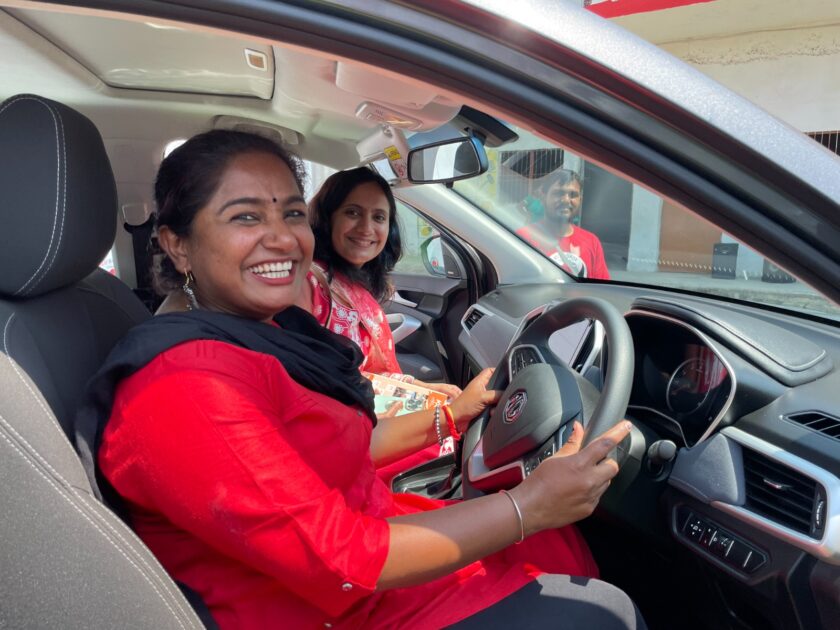 Speaking on the occasion, Ms. Usha Vishwakarma said, "I am thankful to MG for their intervention and support to our NGO. We are engaged in helping women across the country and over different age groups and modest economic backgrounds regain their confidence and stand for justice. We look forward to continuing our journey with added vigour and urge people to come forward and help us achieve our goals The support from MG will help us reach out to more women in the remotest locations of the city."
According to Ms Mausam Joshi, General Manager, Human Resources, MG Motor India, "We are pleased to present the Hector to the Red Brigade in Lucknow under MG Sewa. MG is committed to giving back to society and making a positive impact. We are confident that the Hector will serve as a valuable asset to the Red Brigade, and we hope it will aid them in their efforts to create a better future for women."
MG Sewa is an umbrella platform that is aimed to serve immediate communities. All the social initiatives that MG drives include the education of girls from humble backgrounds, employment generation for women for enabling sustainable livelihood, support to local healthcare institutions, and so forth. The initiative has supported the education of more than 60,000 girl students since the establishment of MG as a brand.