Sponsors mid-day meals for 1600 students for six months along with conducting nutrition education sessions for underprivileged children
Lucknow, 17 November 2022: Reinforcing its focus on addressing childhood malnutrition through its Power of 5 program, Amway India, one of the country's leading FMCG Direct Selling companies, partnered with Akshaya Patra Foundation to support the nutrition requirements of children by providing mid-day meals to 1600 school-going children in multiple locations across the country. As part of the Children's Day celebrations in Lucknow, Amway India organized a session on basic nutrition and hygiene habits along with Amway volunteers serving nutritious meals to the children of UPS R.A. Bazar School, Cantonment, Lucknow.
Commenting on the initiative, Mr. Gursharan Cheema, Senior Vice President – North and South region, Amway India said, "At Amway, helping people live better, healthier lives has been our guiding principle from the very beginning. We strongly believe that proper nutrition empowers present and future generations leading to a healthy, strong, and sustainable society.
In line with this thought, we have been working with communities, through our nutrition program Power of 5, creating awareness on nutrition and hygiene, and nutrition intervention with supplementation benefiting thousands of children. Furthermore, stepping up our efforts in the direction, we are happy to join hands with Akshaya Patra drawing on each other's expertise with the only goal to support children with good nutrition for a better tomorrow."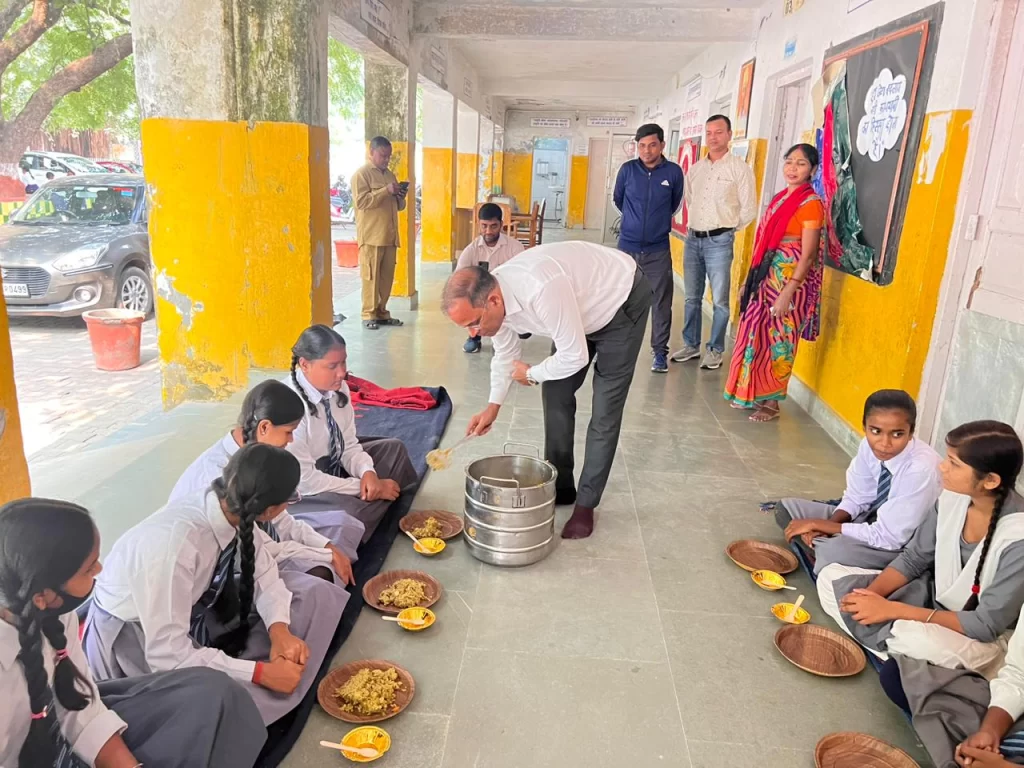 Talking about the partnership, Shridhar Venkat, CEO, The Akshaya Patra Foundation, said, "We are immensely grateful to Amway India for always supporting us in our goal of providing health and nutrition to the children. Amway's contribution has enabled us to provide a nutritious diet to children from vulnerable communities across cities. He further added, "We are also thankful to the Ministry of Education, Government of India, and respective State Governments for providing us the opportunity to serve the needy."
Leveraging its global experience in nutrition and wellness, Amway India will continue to support school children across Bangalore, Lucknow, Guwahati, and Ahmedabad with wholesome mid-day meals for six months. The brand will also focus on reiterating the importance of healthy living and nutritious eating through educational sessions targeting over 2000 beneficiaries, including children and their caregivers.
The sessions will focus on nutritious food, hygiene practices, good habits, mental health, balanced diet, amongst others. The company associated with The Akshaya Patra Foundation last year, during its fight against COVID. The brands came together and, with the support of Amway distributors and employees, distributed thousands of nutrition kits in the cities of Gurugram, Thane, Panvel, Chennai & Bhubaneswar, benefitting over 10,000 people impacted by the pandemic.