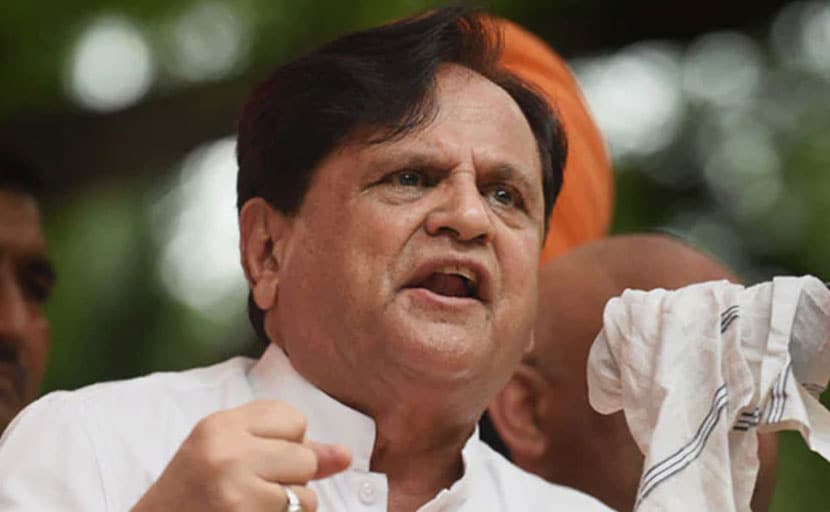 Gandhinagar: Veteran leader of the Congress Ahmed Patel passed away two years ago, but, in the election season, he is still the party's force in Bharuch district where he was born. Patel died at a hospital in Gurugram on November 25,2020 because of post-covid-19 infection.
Even if the Aam Aadmi Party (AAP) has been projecting itself as the main rival of the ruling Bharatiya Janata Party (BJP), the Congress cannot be underestimated in Bharuch as a sizable section of people in the district still support the Congress.
People say all the developments that one sees in Bharuch have taken place because of Patel's efforts and no one can forget his contribution.
Another person says nobody will for any party other than Congress in Piraman, Patel's native village, where he was laid to rest.
The village falls under the Ankaleshwar assembly seat which has been with the BJP for 22 years. The seat is going to witness a battle between two brothers. The BJP has fielded sitting legislator Ishwarsinh Patel against the Congress candidate, while the Congress has pitted Patel's elder brother Vijaysingh against him.
In Ankaleshwar, most of the voters are from the Patel community and there are 30% of Muslim voters there. Pirman village borders the Bharuch assembly segment which has the largest chunk of voters belonging to the other backward classes (OBCs). The Muslim voters are 38%. Nevertheless, AAP entry into the electoral arena of Bharuch district may upset many electoral calculations.
According to district chief of the Congress Parimalsinh Rana, his party has some problems in Bharuch city, but it is well placed in rural areas and the entry of the AAP will not make any difference for the party. BJP district unit president Marutisinh Atodariya says the main fight is between the Congress and his party, and the AAP does not stand anywhere Bharuch where the election will be held on December 1.