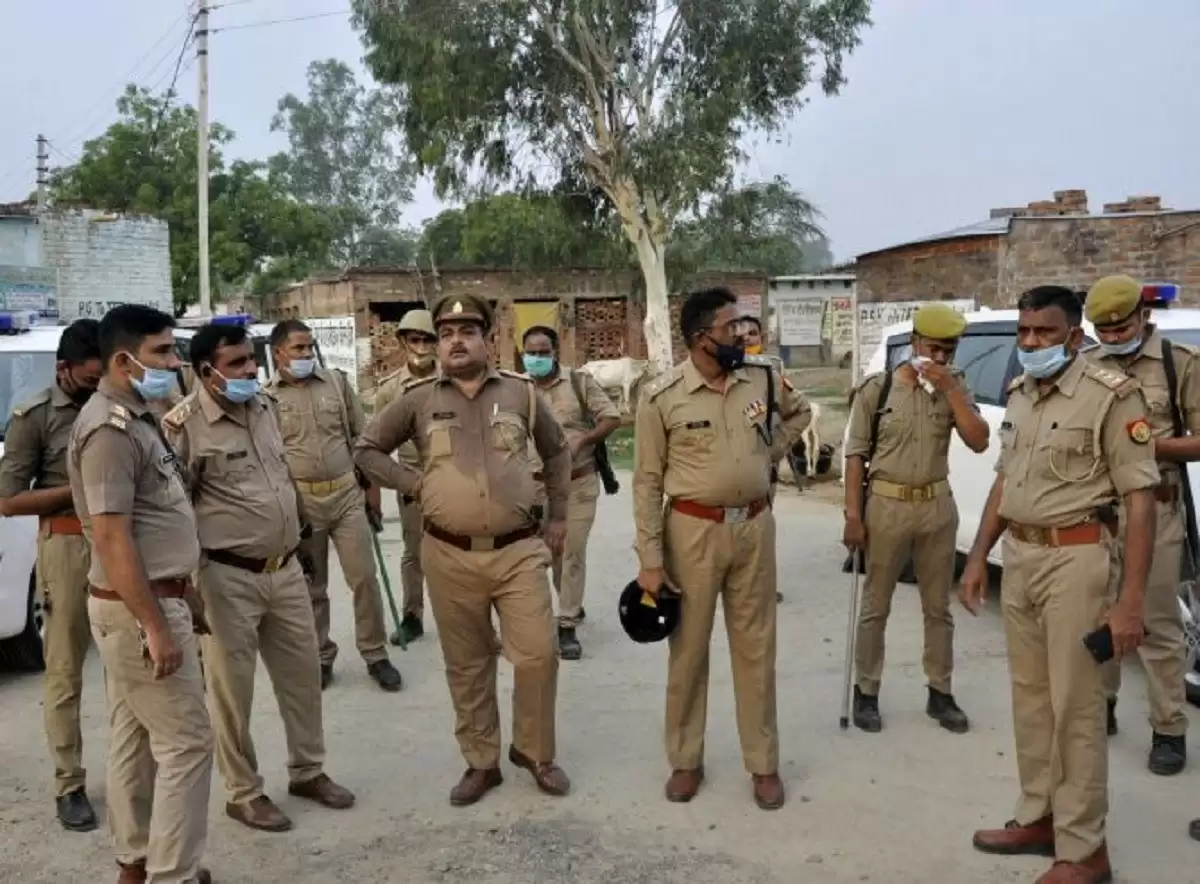 Lucknow: A young woman died under suspicious circumstances during a police raid in Manragpur village of Chandauli district. The family has alleged the police of raping her. Though the charges are yet to be confirmed, a case of culpable homicide has been registered against 6 police cops. The investigation has been handed over to ASP. The action against police personnel was taken after the Samajwadi Party chief Akhilesh Yadav demanded lodging the case of murder against the accused policemen.
According to the Superintendent of Chandauli police, Ankur Agrawal, a team of police of Saidraja area had gone to the house of a sand trader. It is alleged that the police manhandled the family when they didn't find the trader there. Whereas the family is alleging that a policeman has raped a 24 years daughter of the businessman. She died because of being brutally beaten by the police.
Ankur said that getting the information of the incident, the villagers surrounded the police team and beaten the constable and a home guard jawan. Home guard jawan's condition is not good. He has been sent to the Varanasi trauma center. Whereas the constable is in the district hospital. He said that Police and PAC personnel have been deployed in the village to maintain law and order.
Also read: Yogi Directs FIR Against Police in Gorakhpur Raid
SHO has been suspended
Ankur said that The SHO Uday Pratap Singh has been suspended. FIR has been lodged against six police personnel including the suspended SHO. The complaint was registered from the brother of that young woman. Ankur told that the postmortem was done. The reports are not clear, so her viscera have been preserved. Over the allegation of the rape, Ankur said that no internal or external injuries were found on the body except a scratch on the throat and a minor injury on the left side of the jaw. Still the investigations are going on over this allegation too. 
Law and order is fine says Maurya
Deputy Chief Minister Keshav Prasad Maurya expressed unhappiness over the Chandauli incident. He said that the inspector of the concerned police station has been suspended with immediate effect. The investigation is going on. The action will be taken as per reports. The law and order situation is fine in the state.