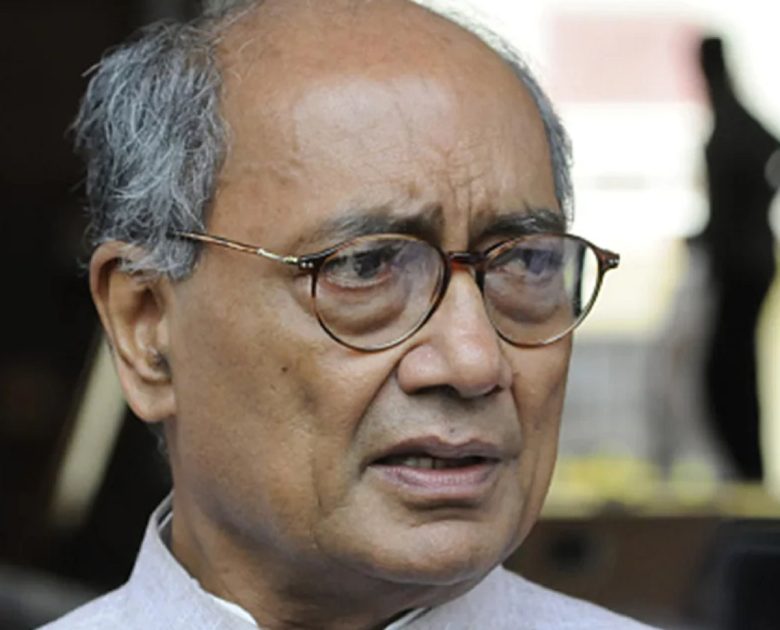 Former MP CM wants to know reasons for printing Rs 2K banknotes
Decision to legalise over 6,000 unregistered colonies absurd: Singh
Bhopal (MP): The assembly election in Madhya Pradesh is nearly six months away from now, but the ruling Bharatiya Janata Party (BJP), and its arch rival the Congress have swung into action to corner each other on various issues.
The state BJP unit president VD Sharma raised the role of Madhya Pradesh Congress Committee (MPCC) president Kamal Nath's role in the anti-Sikh riots in 1984 after the assassination of prime minister Indira Gandhi.
In reply, Nath challenged him to prove his charges. The story did not end there. Sharma also alleged that Nath had been hand in glove with China when he was Commerce Minister in the Union government.
Similarly, taking the BJP government to task over withdrawal of currency notes of Rs 2,000, Congress's Rajya Sabha member Digvijaya Singh wanted to know from the Central Government the reasons for printing such a huge amount of currency notes.
The Reserve Bank of India (RBI) on Friday announced that it would withdraw the banknotes of Rs 2,000 denomination from circulation.
The apex bank has, however, given time to the people to exchange or deposit those currency notes in banks till September 30, besides it asked the bank to stop issuing such currency notes without any delay.
At a press conference in Indore, when former chief minister of Madhya Pradesh Digvijaya Singh was asked to give his reaction on withdrawal of Rs 2,000 banknotes, he said that the government should tell the public the reasons for printing such currency notes.
He also criticised Chief Minister Shivraj Singh Chouhan's decision to legalise more than 6,000 unregistered colonies that had been built across the state before December 31 last year. The government took the decision on Tuesday.
Singh said such announcements were absurd, since the government had made such decisions several times, but never implemented them.
For regularising such colonies, a notification is necessary, but the state government has failed to come up with that, Singh said.
The former chief minister also came down heavily on Union Civil Aviation Minister Jyotiraditya Scindia who, at a recent meeting with Kewat, Nishad and other communities sought an apology from the people for making any mistake.
Reacting to Scindia's apology, Singh said that he (Scindia) at least realised that he had made some mistakes. A video clip of Scindia seeking apology went viral on social media on Tuesday, and the Congress took a jibe at it.
On March 20, 2020, when covid-19 virus began to rage through the world, Scindia, along with his 22 legislators, defected to the BJP, causing the fall of the 15-month-old Congress government in the state. Consequently, the BJP led by Chouhan returned to power.