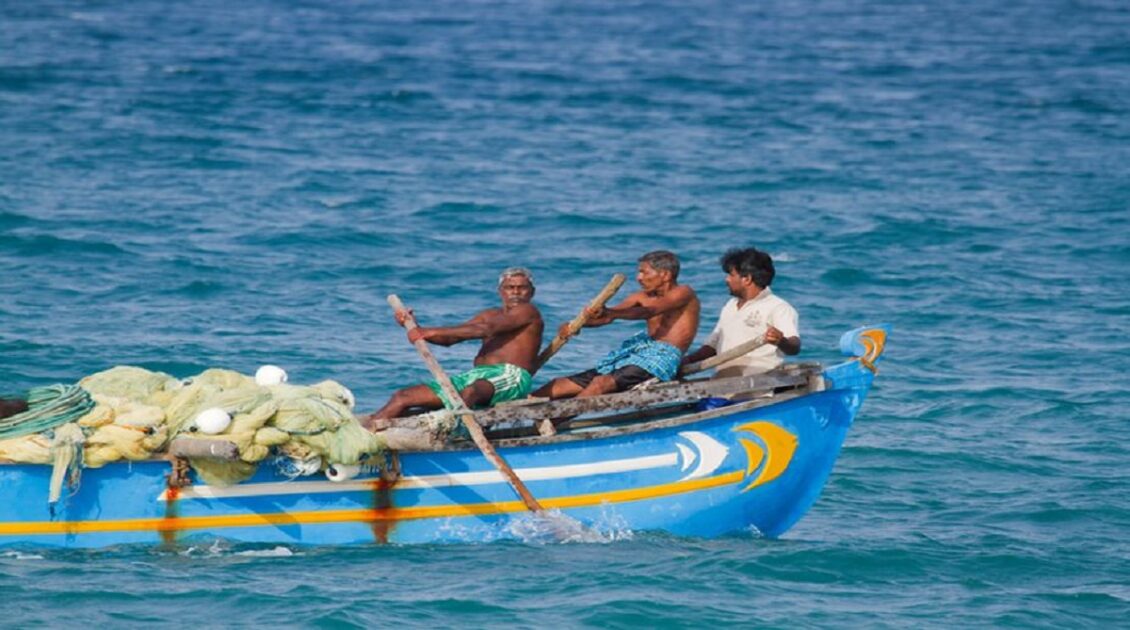 Tamil Nadu: Fishermen at Myladuthurai in Tamilnadu held a protest after 11 fishermen were arrested by the Sri Lankan navy. This is not the first time that incidents like such have happened.
According to the information received the fisherman was arrested on Wednesday when they mistakenly crossed the International Maritime Boundary Line. The boat is also seized by the Sri Lankan navy.
The owner of the boat was recognized as S. Rajkumar. A fisherman from the protest told the press that they do not cross the international water intentionally it only happens during adverse weather conditions.
According to the information received the fisherman association has sent letters to the Chief Ministers of Tamil Nadu and Puducherry to intercede in the matter.
The Sri Lankan navy has detained the fishermen from Tamil Nadu and Puducherry and currently, they are in the custody of the officials there. The 11 fishermen will be produced before a local magistrate court.
The families of the fishermen have also requested the two chief ministers to take the matter to the highest diplomatic levels and help the fisherman to get back to their nation safely. Further, they have also requested the safe return of the fishing gear and the boat that was confiscated by the Sri Lankan navy.