Lifestyle Desk – As you all know breastfeeding is important for infants, their development depends on the nourishing nutrients they get from breast milk. But, breastfeeding has also been linked to various diseases such as diabetes, cardiovascular illnesses, and more.
However, you can lower the risk by taking a healthy diet that is full of nutrients and vitamins. It not only helps you but also benefits your newborn. Have a look at these superfoods.
Chia seeds
It is a great source of fiber, protein, calcium, and magnesium. Also, it contains omega-3 fatty acids which help to make you healthy and give a positive effect on brain development in newborn babies.
Green leafy vegetables
Add leafy vegetables to your diet as it is a good source of calcium, fiber, antioxidants, and vitamins A, C, E, and K. It is low in calorie, so you can take them without worrying about weight gain.
Salmon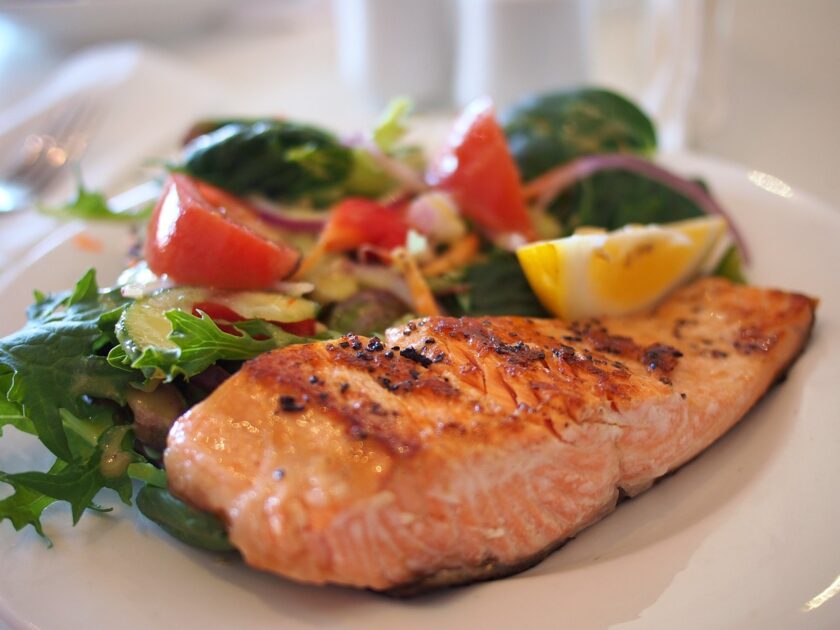 If you are a non-vegetarian then you can go for salmon as it is a good source of protein and also high in omega-3 fatty acids and vitamin B12.
Sweet potato
Having one medium sweet potato in a day can help in better vision, bone development, and boosting immunity. It is best for the growth and development of your newborn.
(Image/Pixabay)