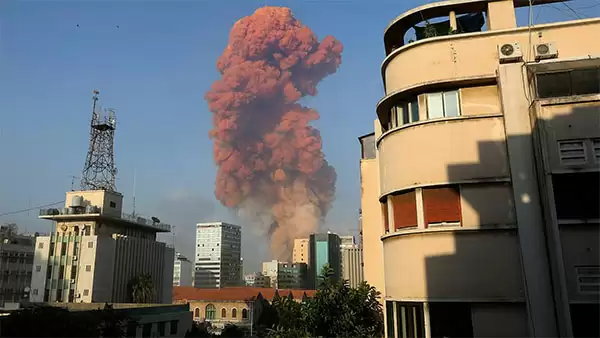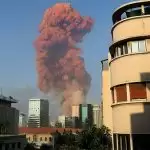 Beirut:Two huge explosions rocked the Lebanese capital Beirut on Tuesday, wounding dozens of people, shaking buildings and sending huge plumes of smoke billowing into the sky.
Lebanese LBC television channel quoted Health Minister Hamad Hasan saying an explosion in central Beirut had caused a "very high number of injuries" and extensive damage.
At least 10 bodies were taken to hospitals, a security source and a medical source told Reuters. The Lebanese Red Cross said hundreds of people were taken hospitals for treatment.
Lebanese media carried images of people trapped under rubble, some bloodied, after the massive explosions, the cause of which was not immediately known.
A security source confirmed that two explosions shook the port area of the city, Lebanon's largest urban area, leaving dozens wounded.
Lebanon's internal security chief Abbas Ibrahim said that a massive blast in Beirut's port area occurred in a section housing highly-explosive materials, and not explosive as had been reported earlier by the official state news agency NNA.
An AFP correspondent at the scene said every shop in the Hamra commercial district had sustained damage, with entire shopfronts destroyed, windows shattered and many cars wrecked.
Injured people were walking in the street, while outside the Clemenceau Medical Centre, dozens of wounded people, many covered in blood, were rushing to be admitted to the centre including children.