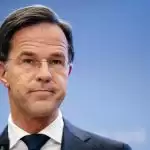 Amsterdam: The Dutch government on Friday tendered it's resignation in the wake of the high profile childcare benefit scandal.
The government took the step after an official report found ministers, civil servants, law makers and even judges to be involved in the scandal.
Childcare benefit scandal involved thousands of families being wrongly accused of defrauding the tax office and ordered to pay back benefits.
The collapse of the four-party coalition was not unexpected especially after the Labour party leader Lodewijk Asscher tendered his resignation on Thursday. Asscher held the social affairs ministry portfolio, hence directly overseeing disbursement of benefits.
As per media reports, the ministers will remain as caretakers until the general election on March 17.