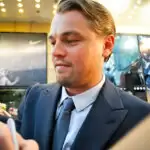 He is someone who can mesmerize you with his acting skills and on-screen presence. Whether you have seen his movie or not, but I am sure you might have known about the movie Titanic that he carried on his shoulders and got such a widespread. Yes, we are talking about none other than the Hollywood actor and film producer Leonardo Wilhelm DiCaprio. Born on 11 November 1974 in Los Angeles, he is known for his work in period films and biopics. He has accomplished various accolades in his full career.
Leonardo DiCaprio in final talks to star in, produce 'Jim Jones' movie
He has got many awards such as 3 Golden Globe Awards, Academy Award, British Academy Film Award, and a Screen Actors Guild Award. As of 2019, he has got his name ranked in the yearly rankings of the richest actor in the world 8 times. Leonardo started his profession in the late 1980s by working in TV advertisements. It was in the early 1990s that he worked in many episodes of the sitcom Parenthood. He got his first important movie role in This Boy's Life in 1993 as a writer Tobias Wolff. You would be really surprised to see how he got a lot of critical recognition at the age of 19 and even many award nominations for his character of a developmentally disabled boy Arnie Grape in the movie titled What's Eating Gilbert Grape.
Jack Whitehall fears being canceled in Hollywood
He got many many and many fans following after he worked in his highly commercial film of that time in the film titled Titanic that was released in 1997. People worldwide started recognizing him as an actor. Then he worked in a couple of moderate hit and unsuccessful movies as well till 2001. It was in 2002 that his work in biographical and historical movies made him get critical appreciation.
His movies were quite a hit among his fans and the viewers alike. Some of them include The Aviator, Blood Diamond, The Departed, Revolutionary Road, Inception, The Wolf of Wall Street, The Revenant, Once Upon a Time in Hollywood among others. Apart from acting in movies, Leonardo has also produced movies under his production company Appian Way Productions and he also runs a nonprofit foundation Leonardo DiCaprio Foundation to spread awareness about the environment.