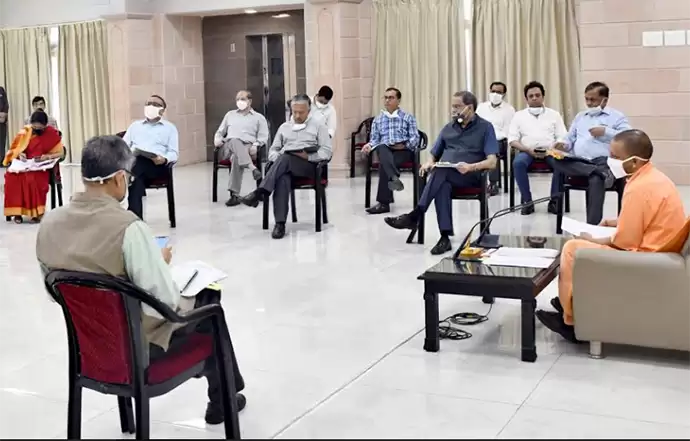 Lucknow: Uttar Pradesh Chief Minister Yogi Adityanath said that pool testing should be promoted for prevention of corona virus, as effective control of corona can be done by examining as many people as possible through pool test. The team of doctors, nurses, paramedics and other staff engaged in the treatment of corona should be protected from medical infection. It is very important to keep the medical team safe in the battle with Corona. For this, adequate number of PPE kits, N-95 masks should be ensured in Covid hospitals. The Chief Minister expressed this view during the review meeting of Team-11 set up to deal with Covid-19 at his official residence here today.
The Chief Minister said that plasma therapy should be considered for treatment of corona affected patients, as it has yielded good results. He instructed the residents of Uttar Pradesh residing in different states of the country to return to the state in a phased manner after the completion of the quarantine period.
The Chief Minister said that strict adherence to social distancing should be ensured in the industrial units which have been allowed to run during the lockdown.
The Chief Minister said that the lockdown should be strictly implemented in the entire state, in any case, no crowd should be gathered. Increase petroling and implement social distancing effectively. He said that no public event should be allowed to be held till June 30, 2020. He also directed for continuous monitoring of social media.