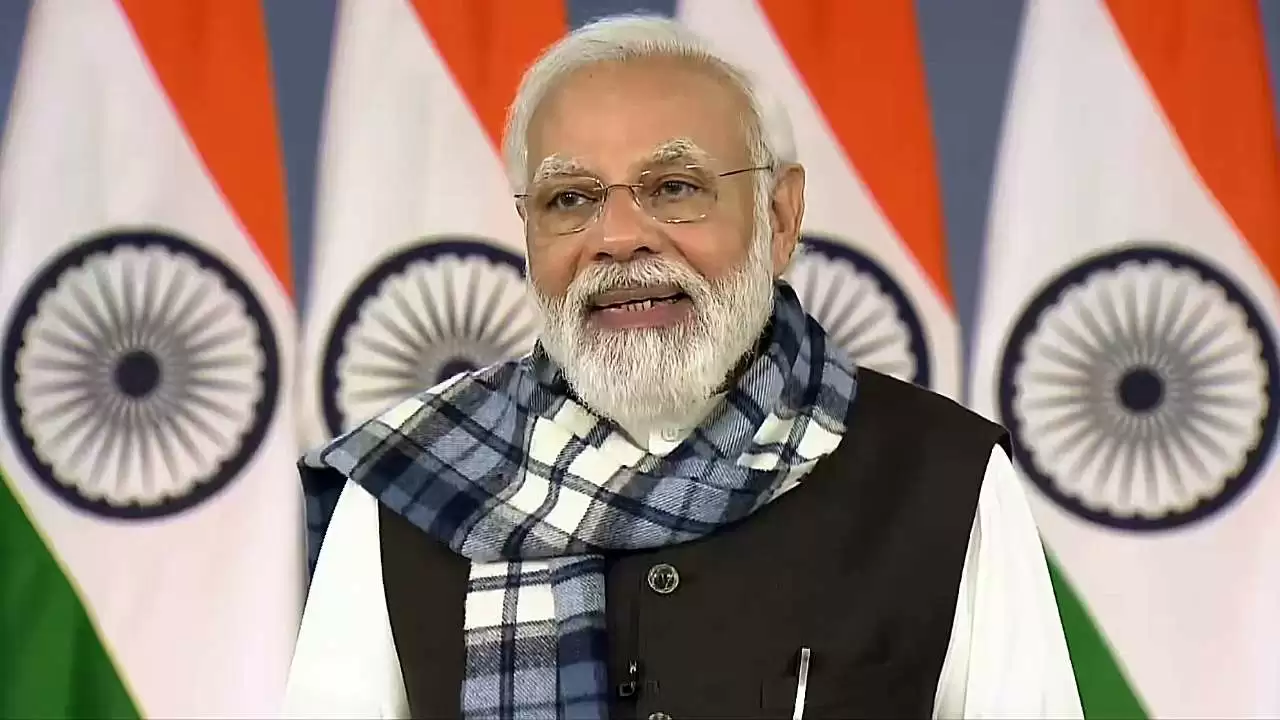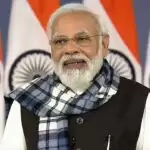 Today in Shahjahanpur, Uttar Pradesh, Prime Minister Narendra Modi will lay the foundation stone for the first phase of the 600-kilometer-long Ganga Expressway. This highway is being touted as historic, with the goal of reversing development and economic imbalances, creating jobs, and raising per capita income. The Prime Minister's Office (PMO) announced in a statement that the development of this expressway was inspired by the Prime Minister's aim of providing quick connectivity across the country. PM Modi had already opened the Purvanchal Expressway in Sultanpur district on November 16th. The Gatishakti plan also includes the construction of the Ganga Expressway.
Read also: Olympics a major turning point for the country: PM Narendra Modi
This highway would run for 1020 kilometres along the Ganga's banks, from the Delhi border to Ballia. This 594-kilometer six-lane motorway would run from Meerut's Bijauli village to Prayagraj's Judapur Dandu hamlet in the first phase of the project. It would cost more than Rs 36,200 crore to construct. It will become Uttar Pradesh's longest expressway once completed, linking the state's western and eastern areas. The highway will be completed in the second phase of the project, stretching 316 kilometres from Prayagraj to Ballia. In Phase 2, a 110-kilometer highway from Delhi's Tigri to the UP border is envisioned.
On the Ganga Expressway near Shahjahanpur, a 3.5-kilometer-long airstrip would be developed to aid Air Force aircraft in emergency take-off and landing. Along the freeway, there is also a proposal to develop an industrial corridor. On the freeway, there is also a plan to create a trauma centre. There is also a plan to install headpads at various locations along the road so that air ambulance service may begin there. Approximately 96 percent of the 7368 hectares of 518 gramme panchayat land necessary for this highway has been acquired. This will also help to accelerate the region's socioeconomic growth.
Read also: UP Elections 2022: Can Priyanka revive Congress in UP with her pre-poll soaps?
Before the Vidhan Sabha elections, Akhilesh Yadav, the chairman of the opposition Samajwadi Party, laid the foundation stone, foundation stone, and inauguration ceremony of major infrastructure development projects like as the Expressway, Airport, and AIIMS Hospital. They have claimed that the BJP government is slashing the tape of previous governments' projects. Akhilesh Yadav has declared that the Ganga Expressway was Mayawati's dream project, not Yogi Adityanath's or Prime Minister Narendra Modi's. In some ways, this is also true, but it was hampered by legal wranglings, which have finally been resolved, and Prime Minister Modi will lay the foundation stone for it today. In fact, every political party seeks to attribute progress to its account before the elections, thus politics has become more focused on it.