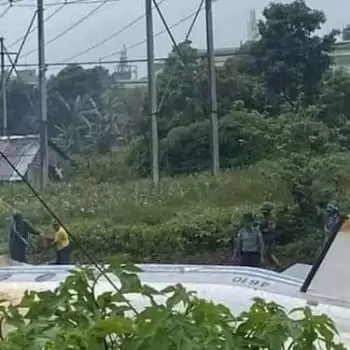 Mendeley: A military plane crashed on Thursday near the Myanmar city of Mendeley. 12 people died in this accident. The city's fire service gave this information through a post on social media.
The plane was flying from the capital Napyidaw (Napyidaw) to the city of Payin o Lwin and, as it was approaching the ground, it was about 300 meters (about 300 meters) from a steel plant, according to a report by the Myanmar military-owned Myawadi television station. 984 ft) away crashed.
There were also six military personnel and some Buddhist monks in this military plane, who were to attend a ceremony held at a Buddhist monastery. It is being told that the pilot and one passenger of the plane have survived in this accident, who have been admitted to the military hospital. However, the reason for the crash of the plane is not yet known. Let us tell you that Myanmar's air security record has been poor for a long time.