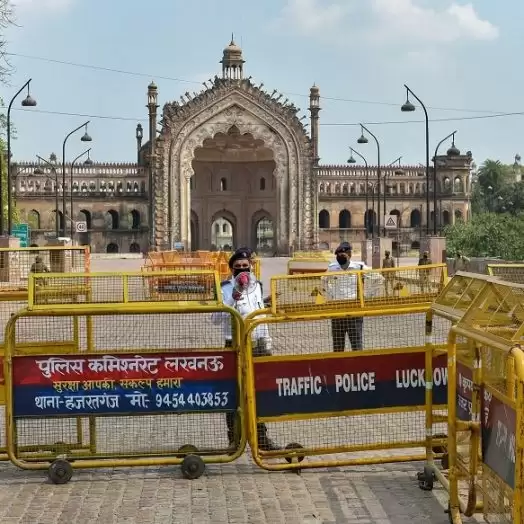 Lucknow: In the last 24 hours, 2061 new cases of covid-19 were reported in Uttar Pradesh, while the death toll increased to 1046 on Thursday with 34 more patients dying. In Lucknow, Uttar Pradesh, all records were broken and 308 corona patients were found in one day.
Additional Chief Secretary (Medical and Health) Amit Mohan Prasad said that 2061 new cases of corona virus infection were reported in the state during the last 24 hours. There are a total of 43, 444 cases of infection in the state while the death toll has risen to 1046 with 34 more deaths.
Prasad said that 26,675 people have recovered completely from the hospital while the number of under-treatment cases in the state is 15,723. He said that 15,723 people have been kept in separate wards (isolation wards), who are being treated in a hospital run by the medical department, Covid Care Center or Medical College Hospital. A total of 4123 people are housed in segregation centers (facility quarantine). Their samples are being tested.