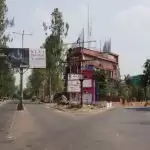 Meerut Bureau
Corona infection in Meerut today broke all records. 76 covid-19 patients were found in the city today. Earlier in Meerut, the maximum number of coronas infected in one day was 72. There has been a stir in the departments due to the availability of such large number of corona patients.
In Meerut, now the number of corona infected people has reached 3133, out of which 2479 people have been discharged after treatment, while 547 people are still under treatment.
Today 2389 samples were tested while 2453 samples were sent for testing. So far 137854 samples have been tested in Meerut, out of which 134216 reports have come out negative. 99 people are currently in home isolation in Meerut.