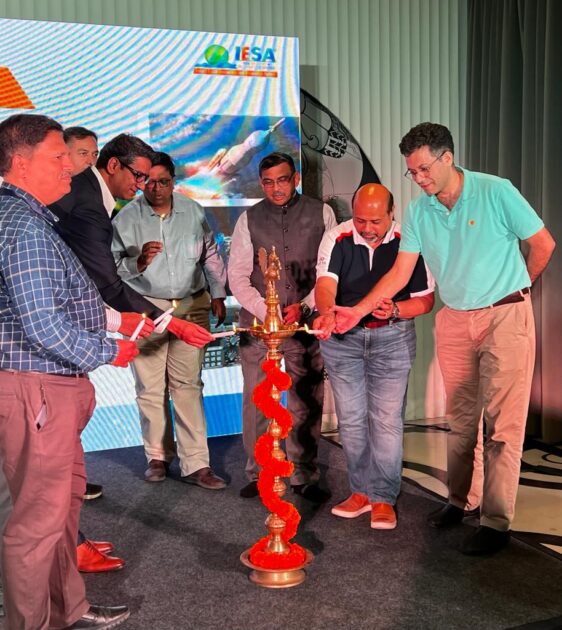 Towards establishing ESDM and Semiconductor Ecosystem in Maharashtra
Pune : India Electronics and Semiconductor Association (IESA), the premier industry organization representing the Semiconductor and Electronics Systems design and manufacturing (ESDM) Industry in India unveiled its Maharashtra chapter of IESA in Pune. The chapter launch was attended by noted leaders of the industry and academia at a glittering opening ceremony at Pune.
The programme was attended by senior industry leaders, Sh Ashok Chandak, known Semiconductor veteran, Mr Sanjay Gupta, Chairman IESA, K Krishna Moorthy, President and CEO IESA and key senior functionaries from IESA Secretariat.
This chapter aims to galvanise notable entities in automotive, critical electronics, defence and aerospace segments and align them to semiconductor design, distribution and manufacturing. Pune is a notable industry hub of the country with a large footprint and academic interface of engineering colleges and research centres. It will be IESA's endeavour to interconnect, interact and integrate all these entities towards a singular goal of Skilling, Design and further manufacturing of semiconductors.
The ceremony also encompassed presentations from IIT Bombay as also a presentation on Semiconductor Campus Connect- a flagship programme on Skilling by IESA. The chapter will be a harbinger of greater collaborations in the field of ESDM and Semiconductors for the future.
Mr Ashok Chandak said "Launch of Maharashtra chapter of IESA on the auspicious occasion of Akshay Tritiya marks the new venture with eternal contributions of Electronics Products DNA of this region to the ESDM growth in India.
Mr K Krishna Moorthy, President and CEO, IESA said "Maharashtra chapter will be instrumental in energising the entire industry ecosystem in the state with respect to ESDM and semiconductor domain"