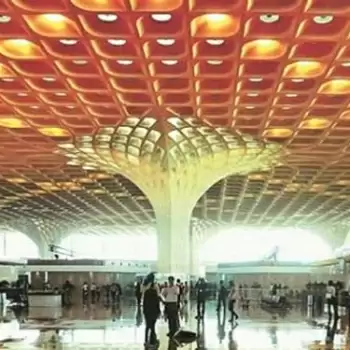 Billionaire businessman Gautam Adani's Adani Group has completed the takeover of Mumbai International Airport. Gautam Adani himself has given this information by tweeting on Tuesday. The Adani Group has been strengthening its hold in the aviation sector for the past few years and the takeover of the management of Mumbai Airport is a big step in this direction.
Gautam Adani tweeted, 'We are happy to take over the management of World Class Mumbai International Airport. It is our promise to make Mumbai feel proud. The Adani Group will build the airport ecosystem of the future for business, luxury and entertainment. We will give new employment to thousands of local people.
The Central Government had called for bidding in the year 2019 to give the management of the country's major airports in private hands. In this, the Adani Group got the contract to manage the airports of Ahmedabad, Lucknow, Jaipur, Mangaluru, Guwahati and Thiruvananthapuram. Adani Group has a 50-year contract to operate these airports. Adani Group had won this contract by demolishing a big player like GMR in the airport management sector.
Mumbai airport was earlier managed by GVK Group. Adani Group has acquired the management of GVK Group by buying the stake of GVK Group in Mumbai International Airport Limited (MIAL). The Adani Group already held 23.5% stake in MIAL.