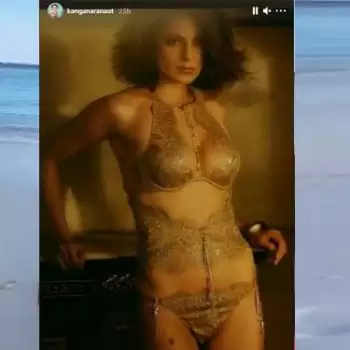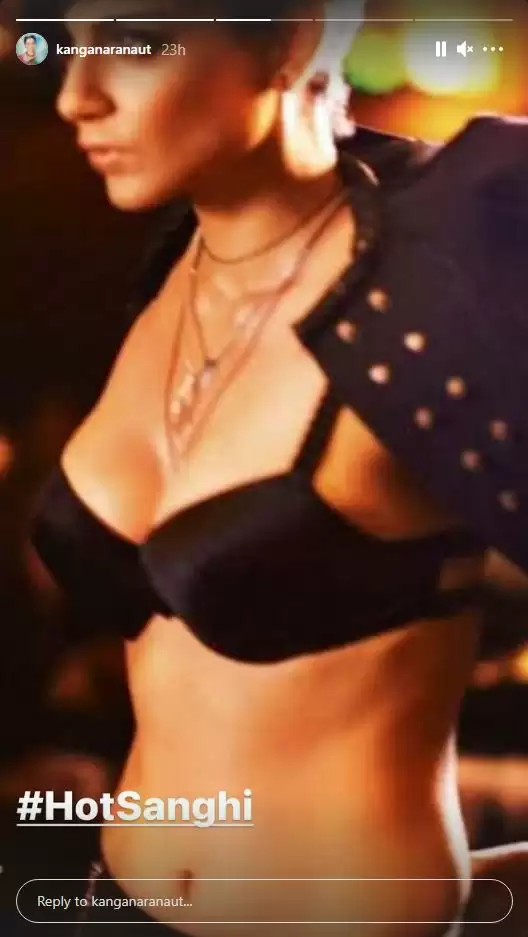 Bollywood actress Kangana Ranaut knows how to be in the news. Especially due to some or the other reaction on social media, she dominates the day. After being suspended from Twitter, Kangana Ranaut is very active on her Facebook and Instagram. Where Kangana keeps posting pictures of her simple and desi look.
At the same time, this time the actress has shared such a picture which has surprised everyone. Well, here the matter is not about the picture but the caption associated with it.
Kangana Ranaut has shared pictures of herself in bikini on her Insta story, along with she has also described herself as a hot Sanghi. This is Kangana's answer to those who were saying that Sanghis are not hot.
Kangana Ranaut has posted two pictures on Insta Story. The first picture is where the caption is written on the picture of herself in bikini. Librus – Sanghi women are not hot. I'm just my beer symbol
Kangana has shared another picture of herself in a black bikini. And has described himself as a hot sanghi. It is being told that Kangana has given these two pictures as that answer. Where objectionable things were said for the people associated with a union. It was said in this audio fiction that the women associated with the Sangh are not attractive or hot.