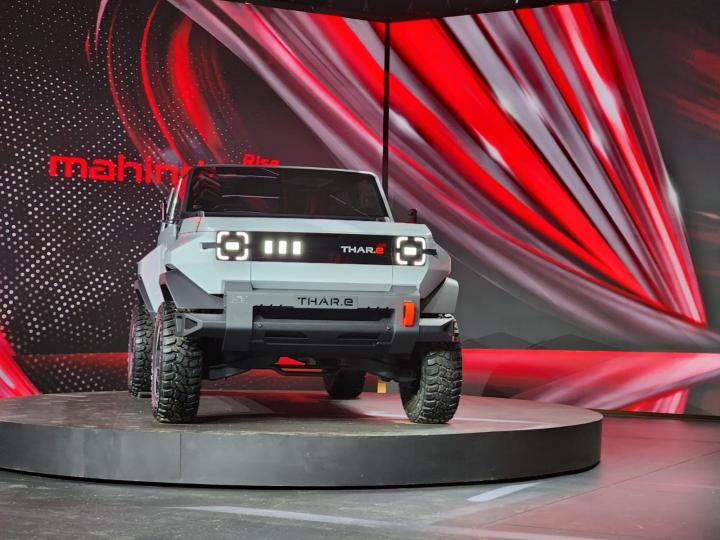 Auto Desk – Mahindra and Mahindra Thar.e electric concept SUV unveiled during an event in Cape Town on 15 August. It features a distinct appearance, showcasing new design elements, and will join Mahindra's Born Electric series of vehicles.
This electric SUV will be underpinned by the INGLO-P1 EV platform. The Thar.e model will be equipped with all-wheel drive capabilities. Mahindra said that the Thar.e electric concept SUV will span from 2,776 mm to 2,976 mm.
Talking about its appearance, the Thar.e has a front end showcasing redesigned LED headlights with a square shape. It is accompanied by LED bars on the grille. A prominent Thar.e badging on the blacked-out grille makes it more unique.
Mahindra also discloses the battery size of the forthcoming electric SUV. The production of the Thar electric SUV might commence around 2025.
Additionally, Mahindra and Mahindra also introduced a concept pickup truck. It is built upon a fresh ladder-frame chassis. It also features the Gen-2 mHawk engine, along with 6-speed manual and automatic transmissions. It will also have 4WD with electric shift-on-fly, level-2 ADAS, a sunroof, and 5G connectivity.