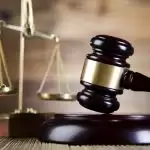 Judiciary must ensure its impartiality
Ubaidullah Nasir
Within a week two judgements from the Supreme Court have once again raised the question on the impartiality of our highest court. This is a very sad and painful situation because if a common man lost trust on its judiciary that too from the highest court it will lead to anarchy and instances of instance justice may be common. In one case the SC not only heard the case of bail of a journalist Arnab Goswami within 24 hours of filing the bail application and immediately granted him the bail. The SC observed that it is the case of freedom of expression and personal liberty which will be protected by it if state governments and even high courts failed to protect it. Within a week another case of bail of another journalist Siddique Kapakkan came before this honourable court but the SC preferred to listen the plea of UP government first and issued notice to it and fixed 20th November for next hearing.
Few important factors must be noted here. Mr. Arnab Goswami who was granted bail by the SC within one week of his arrest was not arrested for any of his journalistic work but in a crime registered under section 306 of IPC. It was a case of for abetting to suicide by a couple. The case was registered in 2018 but was closed by then BJP lead government of Maharashtra because Mr. Goswami has always been a blue eyed boy of BJP. So to make it a case of freedom of expression is just laughable. On the other hand Siddique Kapakkan a senior journalist and secretary of Kerala union of working journalists posted in Delhi was arrested by the UP police when he was going for the coverage of Hathras case. UP police branded him and his two colleagues and driver as agent of People's front of India (PFI) and charged him under different section including the draconian UPAP. Thus it is clear that Arnab was not arrested for his journalistic work whereas Siddique was arrested for his journalistic work. Siddique is languishing in jail for the last one month and Arnab got bail within a week. Is it because Arnab is the blue eyed boy of BJP and Siddique is it's eyesore? How could hon'able SC justify this double standard. Why one journalist's freedom of expression has importance and other's not?
Another interesting turn took place in case of Arnab Goswami. Renowned comedian Kunal Kamra tweeted questioning the way bail was granted to Arnab Goswami. It was considered as contempt of court a BJP worker wrote to Attorney General seeking permission to file a suit against Kunal Kamra for insulting the SC and AG happily gave his consent. Kunal Kamra welcomed the decision saying he will neither apologise nor will pay any fine and will not take services of any advocate to plead his case. He gave so many instances where the SC has failed to protect the fundamental constitutional rights of our citizens. Kunal Kamra's case again raised the question of freedom of expression that why one's freedom of expression is more important and acceptable and other's not ?
Not only in Siddique's case but in the case of many human right activists languishing in jails for years the SC has not been so lenient as it was inn case of Arnab Goswami. Telgu poet Viravar Gautam Naulakha father Stainley and dozens like him are languishing in jail some of them like poet Viravar are seriously ill but their bail pleas are opposed by BJP government and bail is not granted. Naturally in such circumstances impartiality of the SC will be questioned. Surely a scrutiny of why such consideration or sympathy has not been demonstrated for others held mainly for their political and ideological beliefs, commitments and journalistic work is warranted. It is worth reminding that recently the SC turned a bail application of Ms. Sudha Bhardwaj a human right activist. She has sought bail on medical ground but the SC instead of granting her the bail observing "You have a good case on merits, why don't you file a regular bail application in the High Court. One hopes the detailed judgement will throw lights on the circumstances in which the Supreme Court can override regular bail hearings in lower courts and on whether it is expected that the session judges and judicial magistrates should also grant same day interim bail on appropriate ground.
Supreme Court's recent record of evading and postponing hearings on many matters concerning fundamental rights and constitutional questions that affect the rights of a large section of society is veritable story of judicial abdication. The case of abrogation of article 370 from J&K and protection of fundamental rights of Kashmiris is the glaring example where SC has not even granted stay order allowing the government to do whatever it likes even when the constitutionality of these issues is under its consideration. It is painful and somewhat galling to note that SC 's zeal and enthusiasm in cases of personal liberties and freedom of expression is demonstrated in selective manner. Doubting impartiality of judiciary that too of highest court is bad but questioning it after so many glaring examples is a must for healthy democracy.
Disclaimer: The views expressed in this article are the personal views of the author. Buzinessbytes.com is not responsible for the accuracy, completeness, practicality or truthfulness of any information provided in this article. All the information has been presented in this article as it is. Any information or facts or opinions expressed in this article are not of buzinessbytes, and buzinessbytes.com is not liable in any way for them.