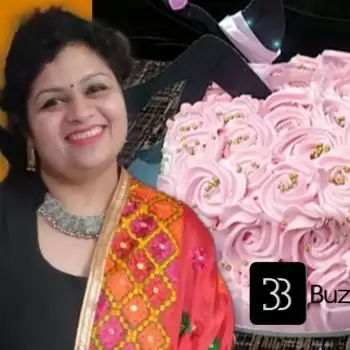 Due to the coronavirus lockdown since the last one and a half years, many food businesses are being set up from home. Food is an important thing in one's life and as restaurants, malls, food outlets are asked to remain closed by the government to curb the spread of the virus, online food businesses are taking up a new trending place in the market.
"Since the last one year, online businesses are booming in India as the country is getting digital and nowadays people want everything to be delivered at home.", says Ms. Swati Sachdeva from Meerut who is in the chocolate business for the last 6 years.
Quoting her personal experience, Swati said that she learned about cakes and brownies from her brother who is a pastry chef. Having a passion for learning something new whenever she gets time, Swati started posting about whatever she made on Facebook, Instagram, and WhatsApp. This helped her gain appreciation from people who wanted to place orders. The idea of a cake business struck her and she converted the opportunity into a part-time cake business.
Being a management post-graduate and working as a teacher for the last 9 years, Swati has been rewarded with many awards in the teaching field. She has also contributed to sample papers and other management books for class 12. Being adventurous, Swati loves learning new things and achieving good heights in life.
About her cake business, Swati shared how she was initially scared to invest in buying baking equipment, but eventually when people started appreciating her product quality, she thought it was a good decision. "Word of mouth publicity plays a major role in any business. It has helped me in dealing with corporate orders from Delhi NCR."
Swati takes inspiration from her brother and mother for setting up the cake business and becoming a professional at it. Also, her professional experience of teaching business management to students has helped her sail through her business journey. Swati also feels that women can make use of this lockdown to start their own food business from home, "Food business is an exciting opportunity, especially for women. In lockdown when everything was shut down people started cooking amazing dishes at home and it was like corona khatam ho na ho maida sooji zarur khatam ho jayega dharti pe se. Jokes apart, I want to say that people have talent and they just need to manage their time and whatever they make should publish on social media for getting orders. It takes time for people to know but it will definitely move forward. Women should certainly turn their passion into a profession for a successful life ahead.
Swati doesn't believe in sitting idle and thus, plans to go ahead with her entrepreneurial baking journey as a side business even in the long run. We at BuzinessBytes find pleasure in meeting people like Swati who set examples for women to make an income and be self-dependent in life.