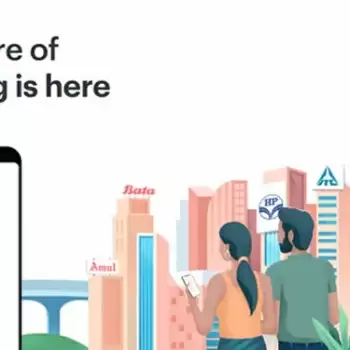 By : Shashank Suresh
Individual stocks can be purchased through a broker, or money can be invested in equity funds or exchange-traded funds. Brokerages are now allowing investors to buy a full portfolio of equities in one go, based on a chosen theme.
To trade in smallcases, you must have a brokerage account. Zerodha, HDFC Securities, Kotak Securities, Axisdirect, Edelweiss, 5paisa, and Alice Blue are among the brokerages with whom Smallcase Technologies has collaborated. A trading account and a Demat account are necessary because you will be investing in equities directly. When you invest in smallcase, your trading account is debited and your Demat account is credited with stocks. There is no lock-in period because you own the stocks outright and may sell them at any moment.
Smallcase portfolios may be divided into four types
Smart beta portfolios, which focus on large-cap stocks;
Thematic portfolios, which may include stocks.
Asset allocation portfolios, which are ETF-based portfolios that include a mix of large-cap equities, fixed income, and gold;
Model-based portfolios, which are based on established investment strategies and may favor mid-and small-cap stocks; and
Selection of Stocks
Only NSE stocks may currently be added to smallcases while they are being created, managed, or customized. Furthermore, all smallcases are now comprised up entirely of NSE stocks.
Period of Holding
There is no advice as to when to buy or sell a certain smallcase. It is up to each investor to determine which topic will work best for them and when to purchase and sell. The stock selection for a subject in smallcases is the product of well-documented research procedures, and it's assured that the chosen stocks accurately represent the theme.
In the near term, markets may overreact or underreact to events, but this should fix itself over time. You could make more money if you sell before or after an event. When the topic of a smallcase you own has run its course or the elements motivating a specific idea/model have changed, you'll be alerted.
Smallcases are portfolios of stocks that reflect a market theme. Unlike mutual funds, smallcases provide you exposure to trending market themes & investing styles Also, smallcases are liquid, inexpensive & are centered around relatable themes.
How to buy a smallcase
It's a very easy and non-complicated process to purchase a smallcase.
• Go on the smallcase website (https://www.smallcase.com). To log in, you must use the credentials supplied by your broker. You may not be able to utilize the services if you use a broker other than the ones listed above. (Zerodha, Kotak, HDFC, etc.)
• Choose from a variety of themes, including all-weather, smart beta, and cheap deals, once you've checked in. You'll now be able to view the stocks that make up the portfolio, their proportions, and why they were chosen. The smallcase may be customized by adding or deleting stocks.
Charges: Smallcases for All-Weather Investing and Smart Beta: 50 Rupees + GST
All other smallcases (thematic/sectoral/model-based, equity, and gold): 100 Rupees + GST
This is a one-time charge for a single smallcase. There will be no additional costs for subsequent orders in the same smallcase. Every order, however, will be deducted from the usual brokerage and other expenses for buying and selling stocks.
Should you invest in Smallcase? (Comparison with other investments)
While mutual fund investments result in fund units, smallcase investments result in shares in your Demat account. This is advantageous since investors receive a tax-free dividend in their bank accounts.
Investing in equity funds incurs fees such as fund management, distributor commissions, and other costs. This fee ratio is taken annually from your equity fund investment and generally equals 1-1.5 percent of the investment. Smallcases, on the other hand, require no brokerage.
It generally takes three working days for an equity mutual fund to complete a redemption request. During market hours, an investor can follow investments in real-time using smallcase. Because appropriate liquidity is one of the stock selection factors utilized in smallcases, redemption requests are also sent in real-time. As a result, faster redemptions are possible.
Smallcase allows you to invest in ideas rather than market capitalization-based stocks. If the government's priority is to provide cheap housing to everybody, for example, one can invest in firms that are working on affordable housing developments. No stock fund will give such exposure.
Best Smallcases to Invest
While there exists a vide array of smallcases depending on your risk tolerance, capital available to invest, 2 of the most popular investment choices for experienced as well as new investors are:
• Equity and Gold
• All-Weather Investing
Read also: Figure of new Covid cases came below fifty thousand mark