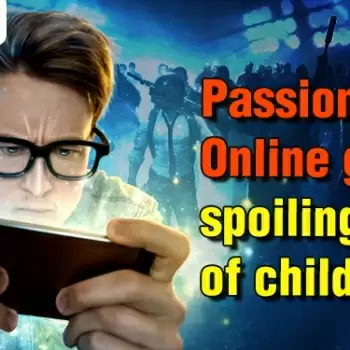 Revealed in survey conducted by mental health department on children
Online games addiction ratio in children are Increasing fast
Amit Bishnoi
During the lockdown every child has a mobile in his hand. That gadget has now started playing with their mind too. The addiction of online games has made the children's victims. Due to which not only their mental health is being affected but also there has been a significant increase in case of a violent.
Not only this children are getting irritating pun, lazy dull. these day's Most of children's are facing weak eye side problem.
The shock disclosure has been made on study report of Department of Mental Health. Staying home during lockdown has made a wide impact on children's life. According to expert, this situation is getting very serious, if this situation is not been stopped, the consequences can be fatal.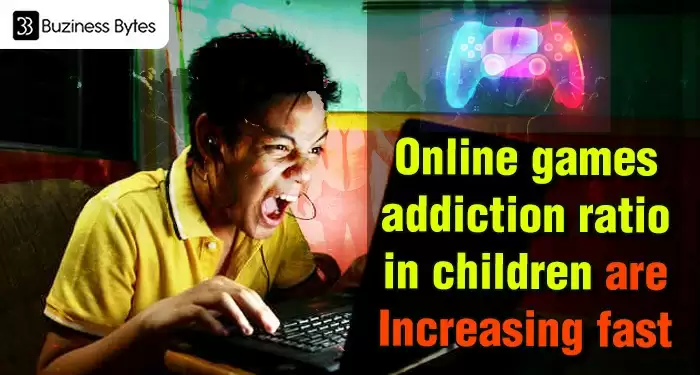 According to the study report of the Department of Mental Health, about 70 percent of the children are struggling with the addition of video games or online games through mobile or other gadgets. Mankaksh In charge Dr. Vibha Nagar says that earlier it was 3 or 4 out of 10 children had this type of problem, now this situation has doubled and 7 out of 10 children are coming to Mental health OPD. In the last two to three years this figure has increased very fast.
Senior psychiatrist Dr. Ravi Rana explains that gaming is a kind of addiction. After the arrival of the Smart phone, this addiction has grabbed in a fast ration in children. In these days, all kinds of games are available in mobile. Once children start playing games, they get stick to it whole day. Even while sleeping or waking up in the morning, the same planning is going on in his mind.
In the initial period parents are not thinking about side effect of this. But gradually the situation becomes worse. The child's mind remains entangled in the game itself. This makes their mental health weak. As a result of this, the memory of the child may be lost.
Online games effect on children's
Children's psychology is changing according to the games.
The social circle of children is being completely affected. Now children do not prefer to spend time with family and friends.
The mental and physical growth of children is completely affected due to online games.
Stress, anger, irritating pun, lack of focus in studies, are growing fast in children.
They have started making hasty decisions without thinking.
Their capacity to think what is right and wrong has been gradually getting stop.
How to scoured children's
Develop a tendency in children to play outdoor games instead of indoor
Allow the child to use mobile at least.
Prevent children from playing games or videos of aggression.
Get counselling of the child.
Teach child to be social
Addiction to gaming is very dangerous for children's mental health. Due to this, children's brain development is getting increased at a very low ratio. Problems like memory loss in children's can also be faced.

Dr. Vibha Nagar In charge, Mankaksh