Atul Chandra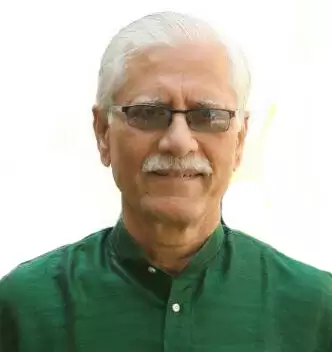 Yet another Bharatiya Janata Party MLA has joined the list of those who have questioned Yogi Adityanath's handling of the pandemic. Rakesh Rathore, who represents Sitapur Sadar constituency, not only commented on the Covid situation but also on the Uttar Pradesh chief minister's style of governance.
At a time when positive cases in the district were rising and it needed more beds, a trauma centre project is said to have remained non-operational. Asked for his comments Rathore said, "Vidhaykon ki haisiyat kya hai…Hum zyada kahenge to desh droh, raj droh humpe bhee to lagega (What is the status of legislators. If we speak too much then sedition charge will be slapped on us too)." Rathore was referring to the National Security Act which is not infrequently used against those questioning the government's claims and even against those who sought help for Covid patients.
With a touch of sarcasm, the MLA had this to say about the enforcement of lockdown, "Bahut achha chal raha hai…iss se behtar kuchh nahi ho sakta hai…Hum sarkar to hain nahi, lekin yeh zaroor bataa sakte hain ki jo sarkar kah rahi hai wahee theek maano… (Everything is going on well. Nothing can be better than this. I am not the government but I can certainly tell you to consider whatever the government is saying as correct)."
One can say that Rathore has been a critic of the government having questioned Prime Minister Narendra Modi's call for beating thaali last year. But there are other legislators, and a Union minister, who have spoken against the shortage of hospital beds and other issues linked to the pandemic. Union Minister of State for Labour Santosh Gangwar in a letter to Adityanath on May 6 complained about abysmal Covid care facility in Bareilly, his parliamentary constituency. The ruling party MLAs Kesar Singh (Bareilly) and Dinanath Bhaskar (Bhadohi) also wrote to the chief minister about shortage of hospital beds and oxygen and their inability to help people in their constituencies. Of the MLAs, Kesar Singh succumbed to Covid.
In a letter to Amit Mohan Prasad, additional chief secretary, medical and health and Alok Kumar, principal secretary medical education, UP's Law and Justice Minister and Lucknow MLA Brijesh Pathak pointed out the state of affairs. "I am shocked to find that while government hospitals and labs are taking about 4-5 days to give the test reports, private labs have been asked to stop Covid testing." Pathak was the first to release Rs. 1 crore from his MLA Development Fund for enhancing medical facilities to fight Covid. He was also the first MLA to write to his government conveying people's angst.
Those writing to the CM on the issue also included Kanpur MP Satyadev Pachauri and Basti MP Harish Dwivedi and Mohanlalganj MP Kaushal Kishore. Kishore, who lost his brother to Covid, requested the chief minister to allow purchase of oxygen cylinders by people undergoing treatment at home. He also pointed out that hospitals were not admitting patients despite having oxygen beds and that a number of ventilators were lying defunct in one government hospital in Lucknow. This, he wrote, was damaging the government's image.
The government did not react to what BJP MLAs and MPs had to say about the ground situation. No show-cause was issued, nor were the leaders contradicted for what they had written about shortages and problems faced by the people. At least in the case of Union minister Gangwar, the CM visited Bareilly to take stock of the situation.
Does this firing of letters have something more to it than addressing the Covid crisis? Some analysts think there's more to it than meets the eye. These legislators know that they have to go back to their voters a few months from now so writing to the CM was their way of placating their vote bank.
Others are of the view that the ground is slipping from under Adityanath's feet. The five MLAs who showed a mirror to the government could well trigger a tsunami of sorts for leadership change before the elections like it was done in Uttarakhand. But Trivendra Singh Rawat is no match to Adityanath whose belligerent Hindutva sets him apart not only from Rawat but other BJP chief ministers as well.