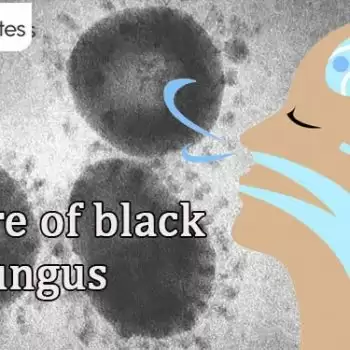 Amit Bishnoi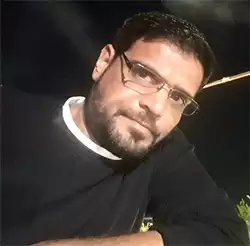 Black fungus infection is becoming fatal for corona infected people. Most patients who have been or are dependent on oxygen or ventilators need to be given more immediate attention, otherwise the death toll will increase the number of people who die from the Covid-19. Although black fungus and corona are two different diseases – the causes, treatment, and symptoms are different, but a slight carelessness can be fatal to patients with corona-born immunity who are already weak. There is also a fact that the possibility of mucormycosis is increasing when there is a need to get treatment in the hospital. Since the disease is dominating during the hospital treatment of corona patients, there is a lot of discussion about it.
It may be noted that the Central Government is also distressed by this latest challenge with Corona. In this regard, the central government has issued an advisory saying that black fungus disease mucormycosis in patients with uncontrolled diabetes and Covid who spend more days in ICU can be fatal if not treated properly. In this disease, under the eyes, cheeks and nose becomes black. Based on the evidence, the Union Health Ministry and the Indian Council of Medical Research issued an advisory about its treatment and management, saying that mucormycosis can occur when inhaling air. Black fungus gets inside it which can also infect the langs.
In fact, in corona patients suffering from difficulty in breathing, the oxygen medium is also causing black fungus, i.e. mucormycosis disease. According to Dr. DS Negi, Director General of Health, Uttar Pradesh, those who are patients of diabetes or cancer or have been on ventilator and oxygen for a long time, there is a high probability of getting this black fungus disease. It spreads very fast. Dr. Negi explains that looking like a rash on the nose or around the eyes can be a sign of this disease. Director General Health says that this fungus can reach the brain directly through the eye, so it should be treated in time. The reason behind this may also be the water which is being used in the regulator of the oxygen cylinder.
Dr. Praveen Pradhan, senior cardiologist at Shyama Prasad Mukherjee Hospital in Lucknow, explains that symptoms of black fungus have been seen in a corona-infected patient or several patients recovering from the corona. Usually occurs in people whose body is weak in fighting a disease. The man often takes medicines and has many health problems. This disease causes blackness under the eyes and nose. Pain, fever, cough, headache, difficulty in breathing, vomiting of blood, impact on mental health, difficulty in seeing, even pain in teeth, chest pain, etc. are symptoms of this disease. Dr. Pradhan's advice is that Corona patients should be treated at home as far as possible. In the current disaster, hospitals cannot be said to be safe in view of infection. Care must be taken only when patients can be treated properly.
Dr. AK Shukla, former Chief Medical Officer of Rajdhani, points out that, patients who are suffering from uncontrolled diabetes or whose body is not as effective at fighting the disease as it should be, there is a risk of black fungal infection in such patients. Patients who have been taking steroids for some reason for a long time also have a risk of black fungus. Patients with diabetes should take special care to avoid this disease. Continuous checkup should be done after discharge after corona treatment. Use of steroids at the appropriate time on the advice of a doctor. Clean oxygen water should only be used during oxygen therapy.
If anti-fungal therapy is started in the initial stages of symptoms, then the patient's life can be saved. It is necessary to take antibiotics and antifungal medicines immediately with the advice of a doctor. This disease can be overcome with proper care. Diabetes control is the best way to avoid this disease. Contact the doctor immediately after symptoms appear. Some may also have to undergo surgery.