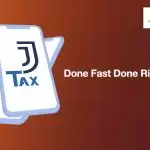 Ambitious chartered accountants Mehak Malik and Leesha Arya partnered together to launch JJ Tax App. Here is our conversation with the partners and the core team.
Tell us more about the benefits of using JJ Tax App.
JJ Tax App is the First Tax App ever which provides you all services at one place, from the comfort of your home.
Apart from getting your returns filed, the App provides a platform where all your queries regarding Taxation and related matters get resolved on a real-time basis.
The App not only serves you all the solutions at your fingertips but at very affordable prices too and caters to all segments.
The App provides you with the latest notifications so that members are upto date with changes in tax regime .
The App has direct links to tax sites so that members can view their docs whenever required .
The App has a file cabinet so that members can push documents and also save their important documents for ready viewing .
There is a separate section on WILL drafting so that members can leave their legacy in the right hands .
You started your venture at the most difficult period for businesses worldwide. Tell us the journey of your venture so far.
As the launch date was nearing, came the pandemic and Lockdown in India. However, this did not deter us and the team was working from home to push this App so that everyone can avail the services sitting at home.
The worldwide Pandemic hit all businesses worldwide, even we had to do most of our recruitments on video calls and move towards digital marketing strategies.
The App was designed for end consumers but keeping in mind the difficult times faced by Tax professionals we tweaked the App features so that it can be helpful to all of them.
The App was especially designed keeping in mind the busy life of the millennials who prefer chatting for communication. The App was initially focused only on the real-time chat-based query resolution but when we got little extra time, we thought of adding all the services as well from filing of tax returns to accounting with a special section designed for NRIs.
What are the future plans of JJ Tax App?
We plan to introduce Digital Voice Assistant in the App and also release it in several Indian languages like Hindi / Gujrati / Marathi etc and International languages like Japanese/ Korean / Spanish to attract industries and entrepreneurs who are looking at India in the near future and want to set up their business here.
The plan is to ensure that most of the Tax filings in India are done through JJ Tax App and we are working on integrating all the services through the App .
Next phase will also introduce our Digital Voice Assistant JoJo and host of online Tax related classes and subjects.
We are also planning to introduce online ads in the App so that like minded business can take advantage of our vast customer base.
When there are so many apps for CA students in India, tell us what are your unique offerings that set you apart from others.
The most unique feature of the App is that all services can be viewed by the students under one platform and the hassle to download separate applications for different services can be avoided.
The most unique feature of our App is that it is chat based and with real-time query resolution by a team of professionals.
The App also provides latest notifications on all tax and related services with regular updates.
There are career opportunities for Students interested in Tax and related subjects. They can act as Tax experts by reaching out to us or may even join us for our new venture JoJo where they can explore their teaching skills.
We are also planning to create a database for Students to help them with placements with our customers and other corporates for training as well as employment purposes .
Our website will also have a Blogs sections where students can post their articles /blogs on related subjects and get more appreciation and recognition.
We have created a community for Students wherein they can exchange ideas amongst themselves and also share it with us.
Share your ideas and inspirational thoughts that will motivate young entrepreneurs.
Be passionate about your work and believe in yourself and the team.
Whatever challenges life throws at you there is always a silver lining to it. Any adversity should be treated as a new opportunity.
Keep dreaming and aim for the sky since there is no limit. The limit exists only in our mind and we need to extend it from time to time.
Live in the present and shape the future. Nothing is impossible, keep working on your goals.